New Concepts Travel Website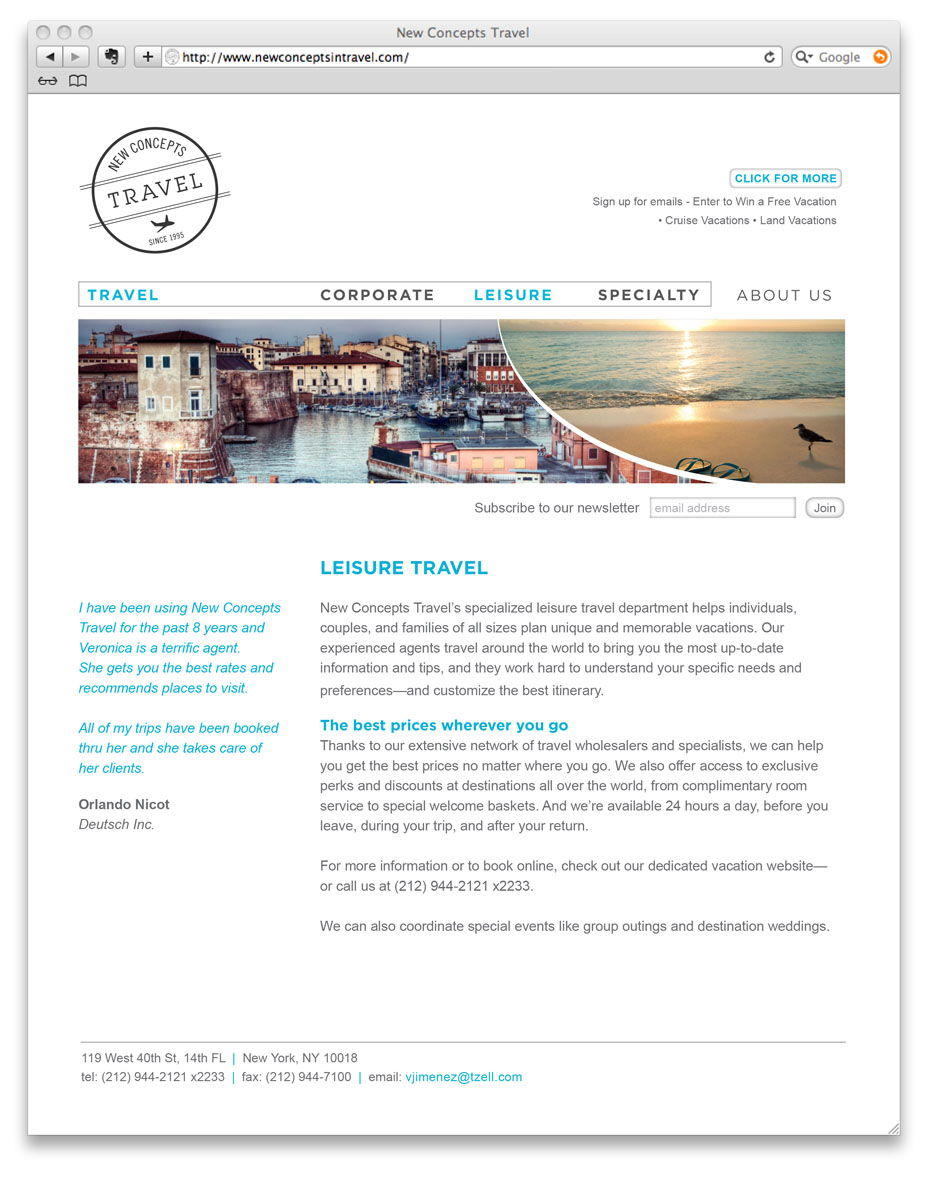 New Concepts Travel needed a fresh and sophisticated new look for their brand and website. We combined the concept of old travel stamps with modern type and layout, to come up with a clean, high-end looking identity for the company. This look appeals to both the corporate market, as well as leisure travelers.
Grey Goose Rising Icons Evite
This Grey Goose Rising Icons Event eVite features "rising" performer photos, playing on the theme.
TDF Beat Gala HTML Invite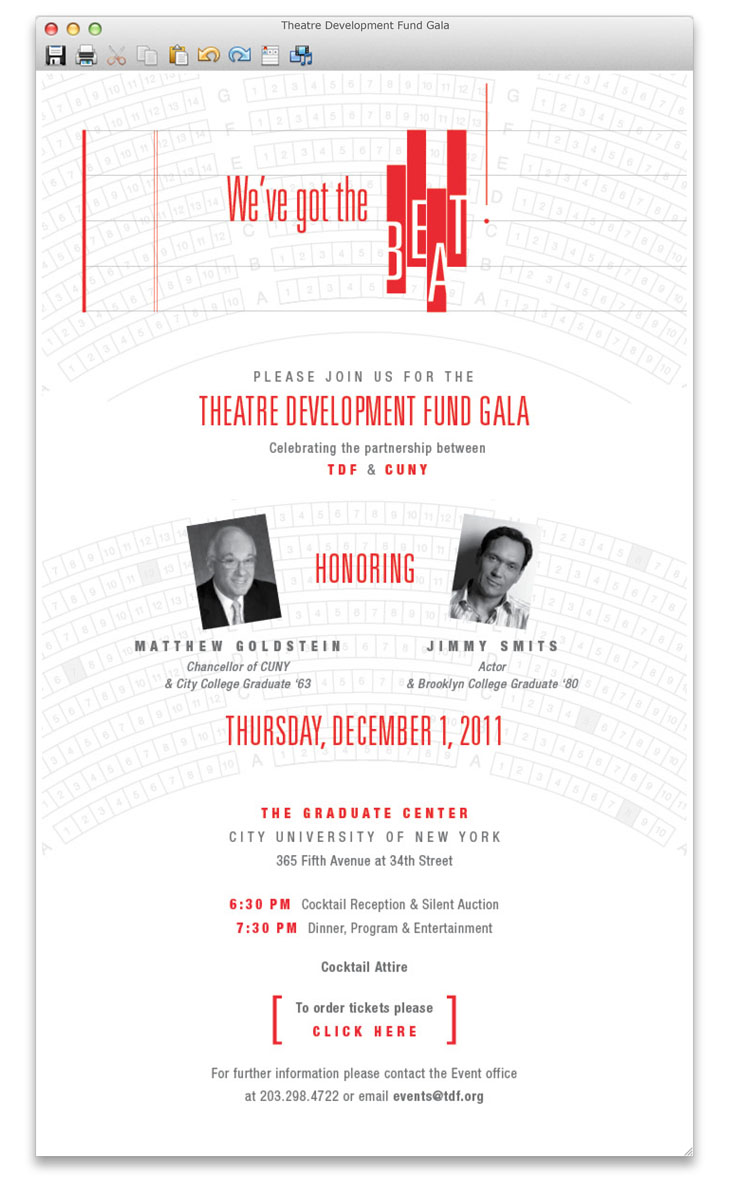 CUNY/TDF BEAT (Bridging Education and Theatre) is a program that makes the performing arts in NYC accessible to the The City University of New York (CUNY) Community. We created a new logo for this program, and a bold invitation for their fundraising gala, that combined elements from music, education, and theatre, and gave it a modern Broadway feel.
Tassimo HTML E-Newsletter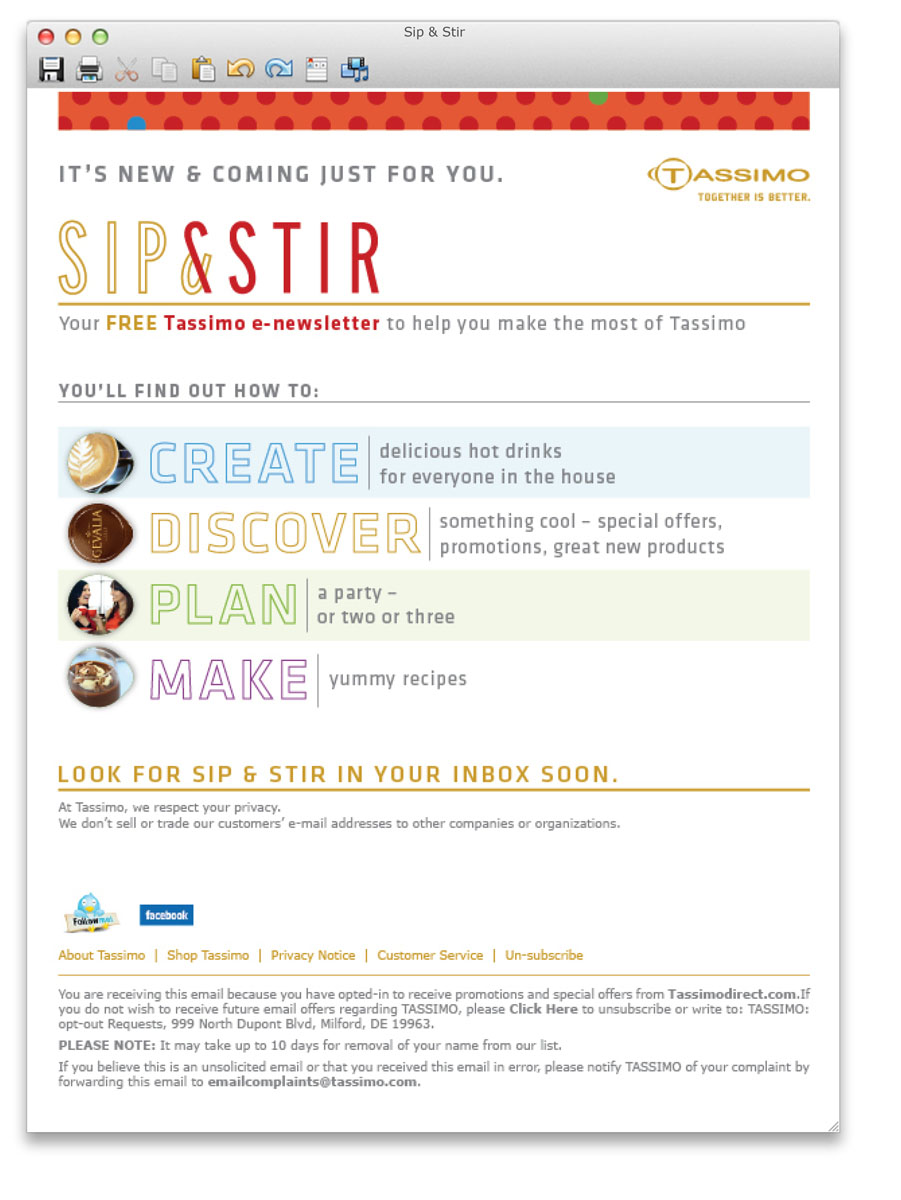 HTML email designed for Tassimo, to announce the launch of their new e-newsletter.
Well-healed Widow Blog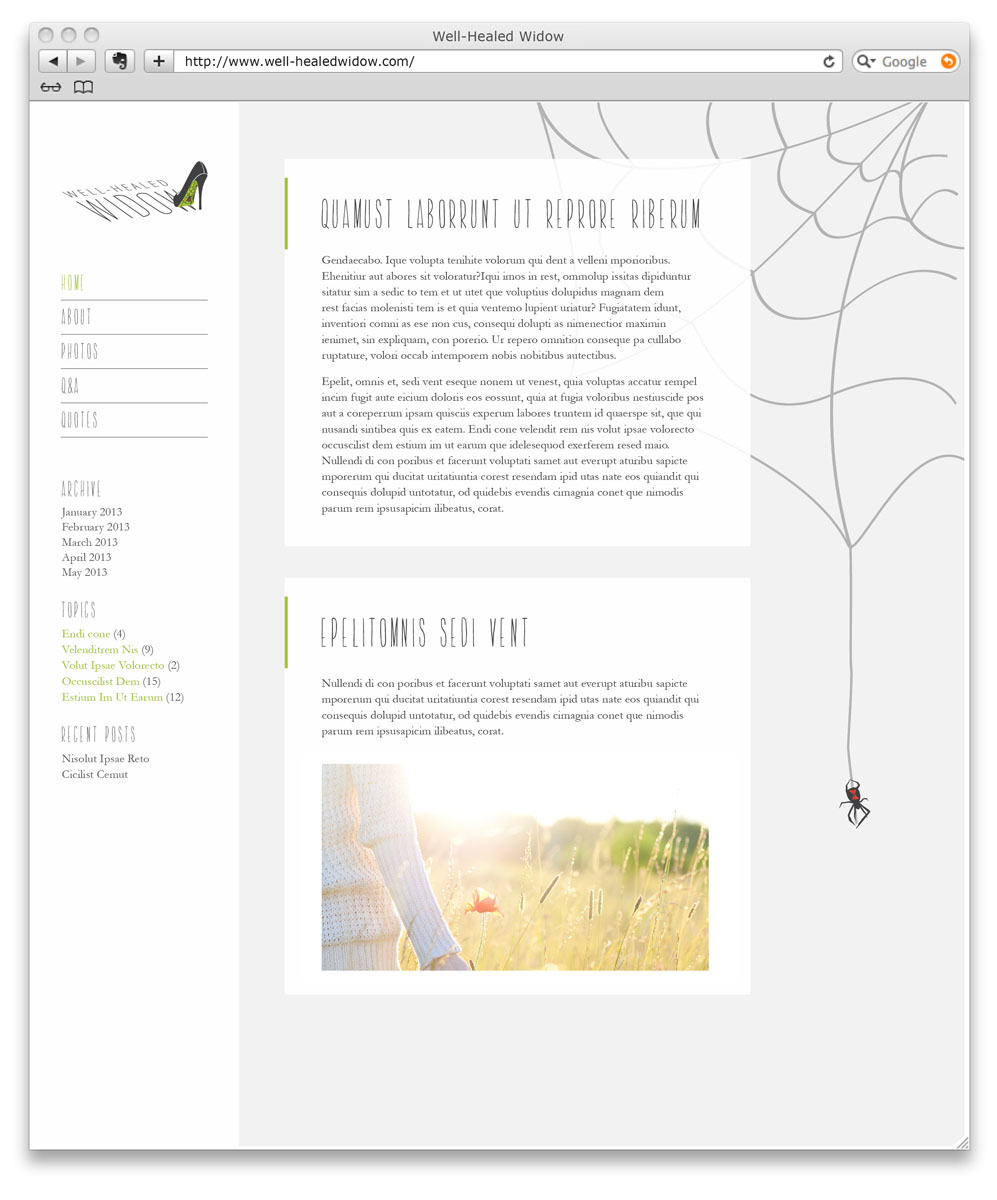 This blog was created to become a place where widows can connect and heal together. The logo is composed of a Black Widow spider within a high heeled pump; a humorous play on the words "Well-Healed Widow", hoping to lighten the somber topic of losing a loved one, while also representing inner strength. The blog has a fresh and clean look, supporting a fresh start to new life.
Birthday Celebration Evite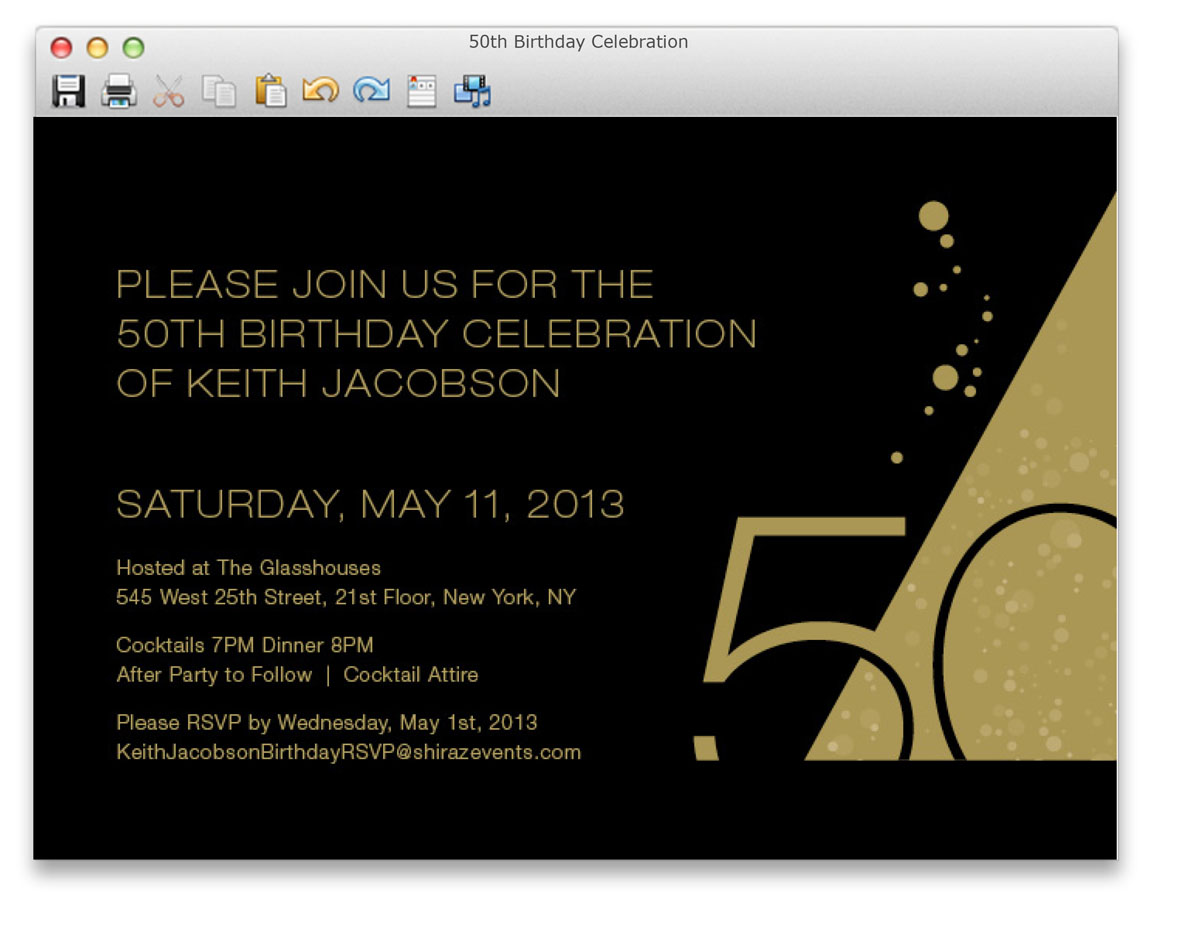 eVite to go with a corresponding print invitation, for a 50th birthday celebration.
The Tuscan Wine Masters HTML Invite
HTML email for the Tuscan Wine Masters Academy
YWLN (Em)power Breakfast HTML Invite
HTML Save the Date email for the Young Women's Leadership Network's 6th Annual (Em)Power Breakfast.