Cigna Annual Report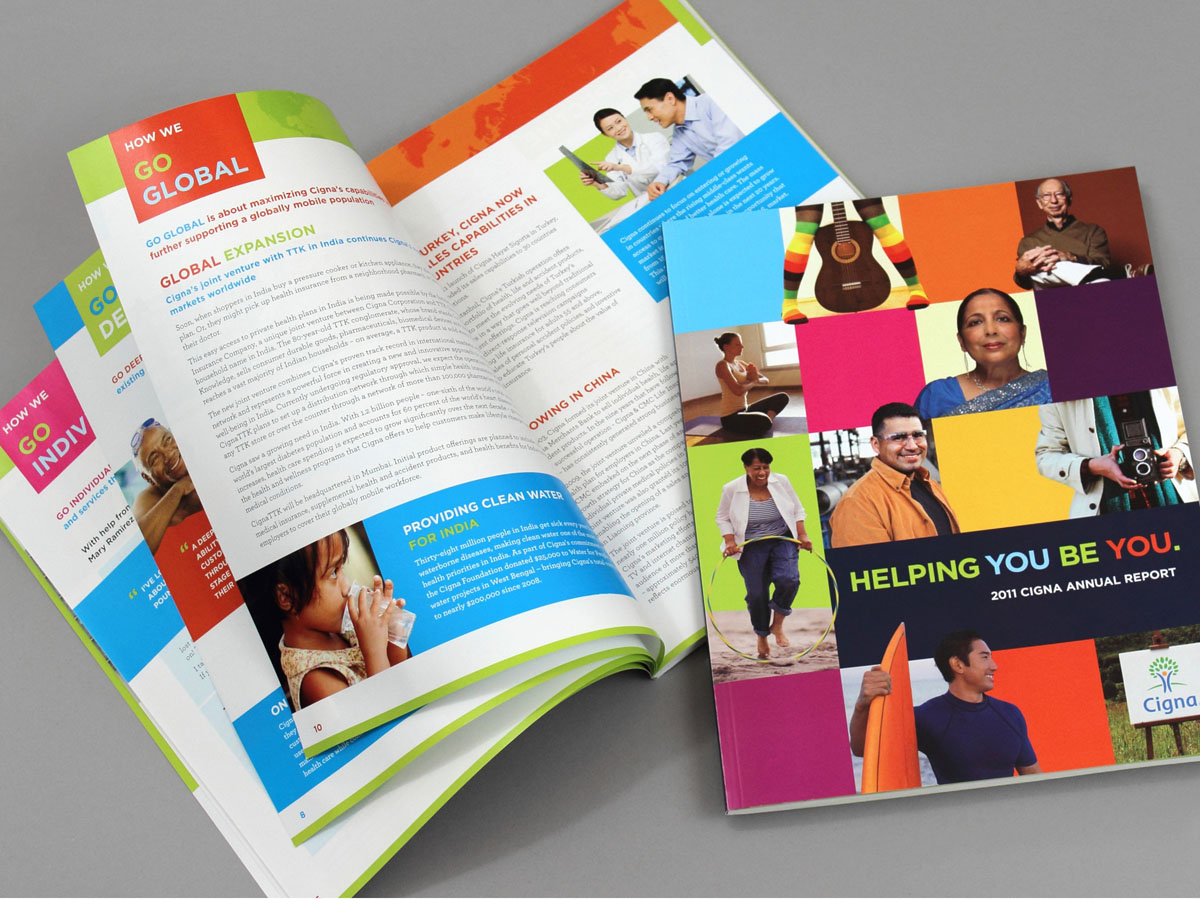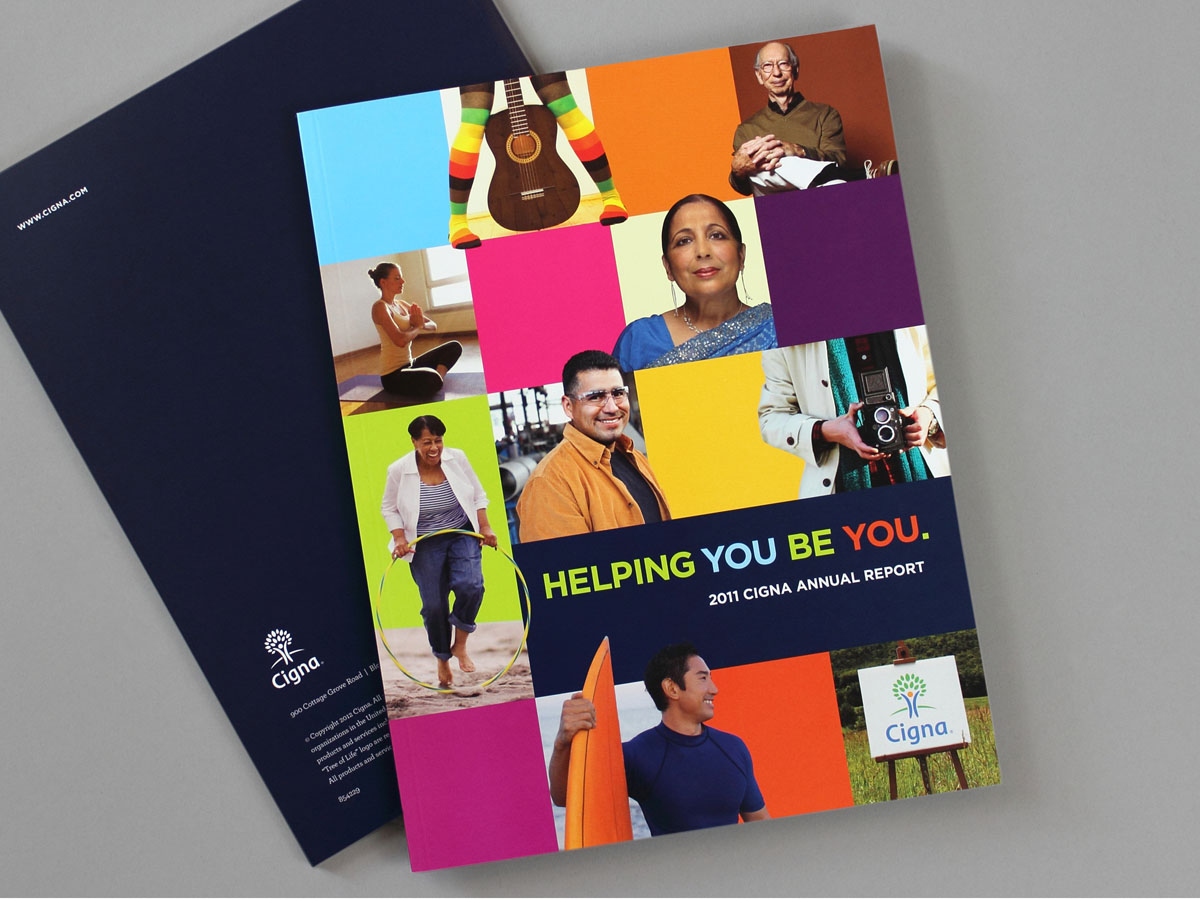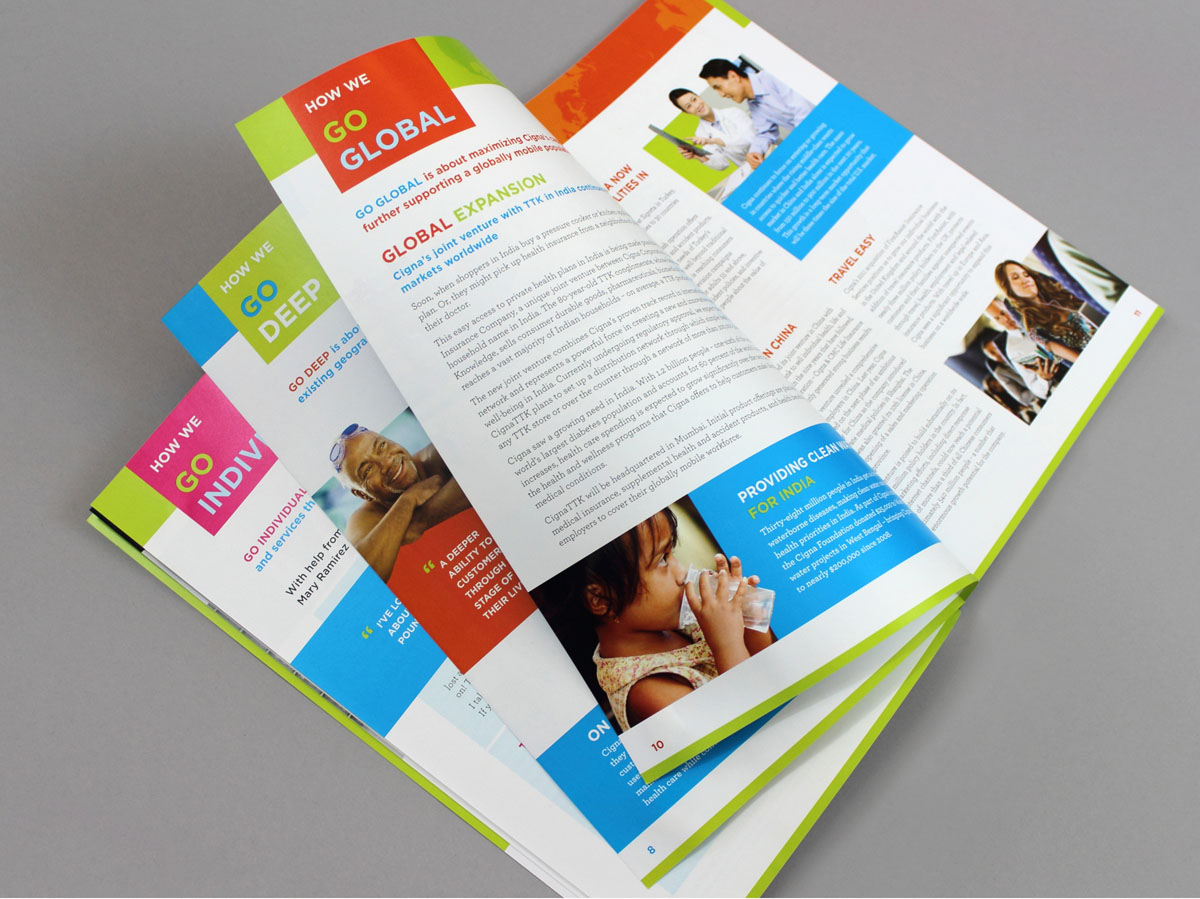 Individuality was the central theme of Cigna's 2011 annual report. We developed the tag line "Helping you be you," which furthered the message of individuality. We then visually translated that message by incorporating bold vibrant colors and diverse photos, displaying the uniqueness of each individual.
NAC Annual Report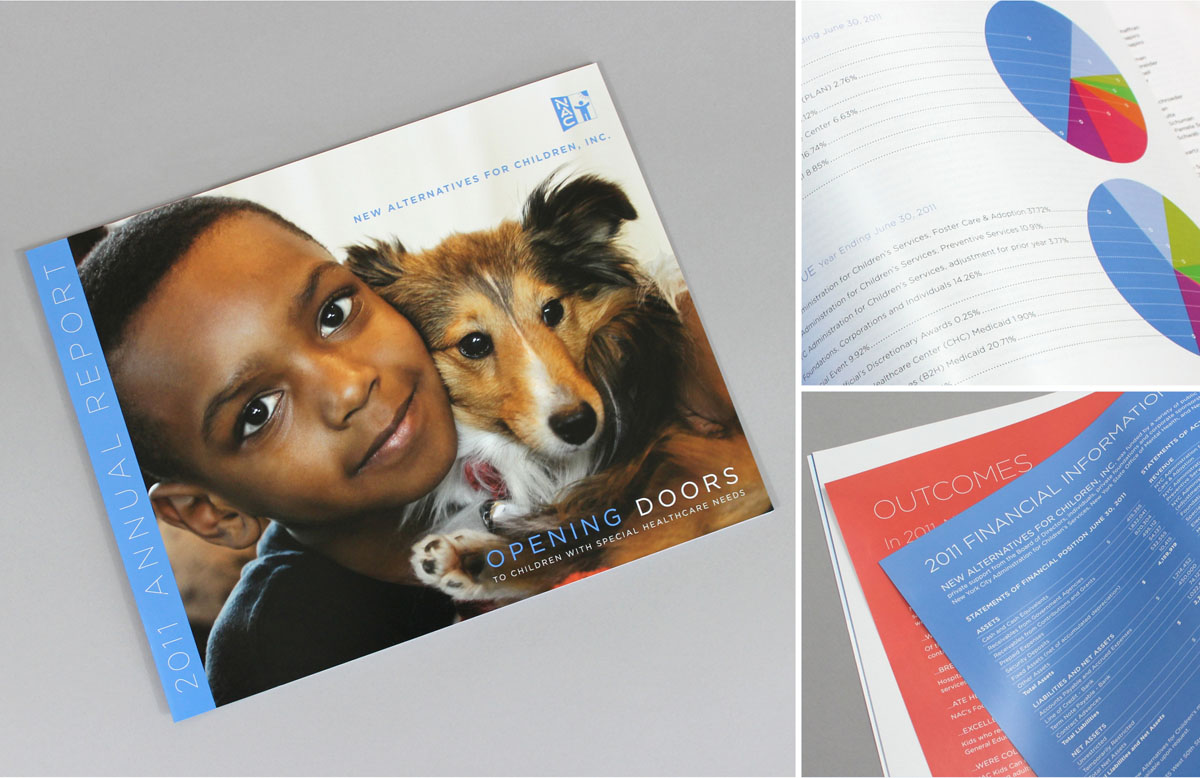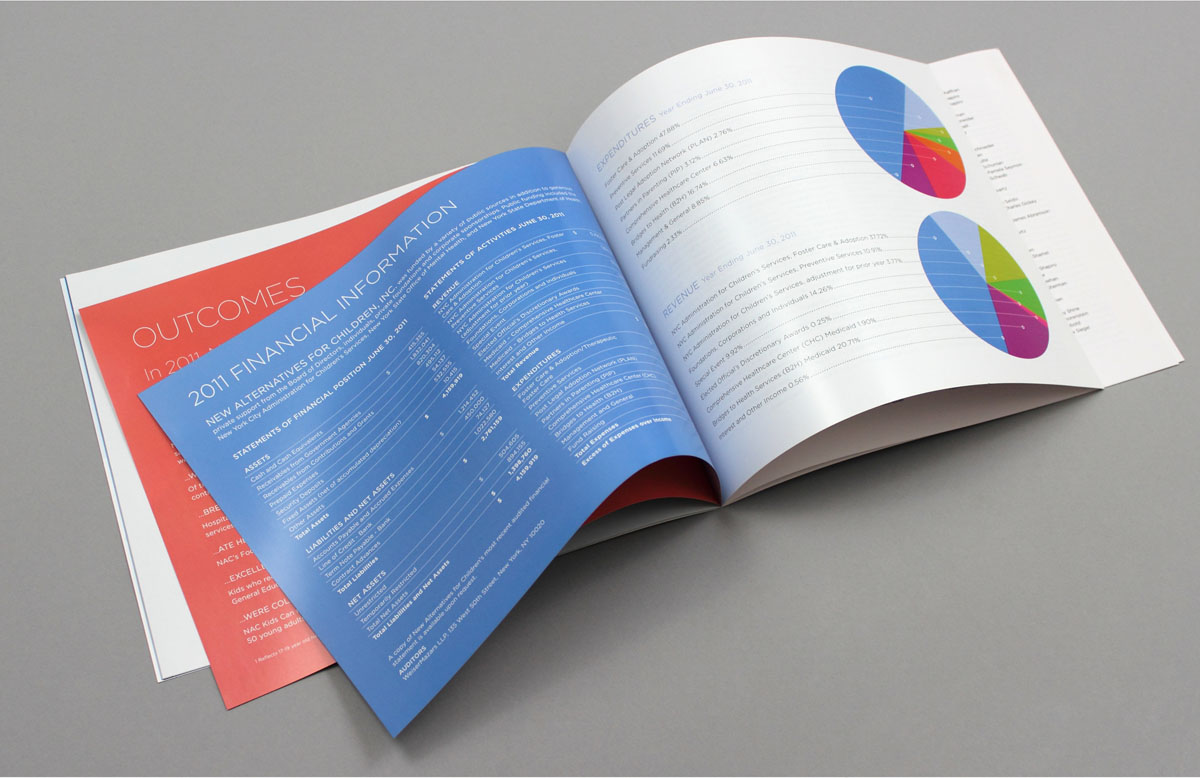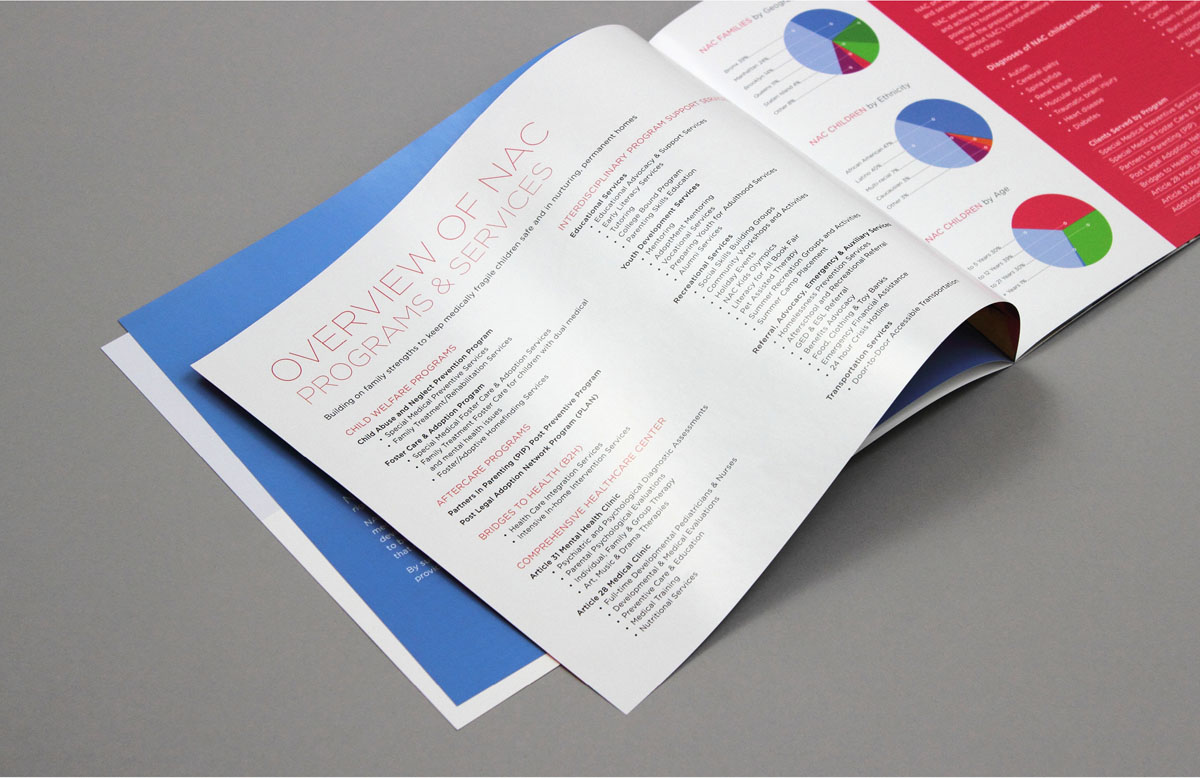 New Alternatives for Children (NAC) needed a new, fresh and polished look for their 2011 annual report. In response, we created a clean, modern and colorful report that featured large photos and pull-out quotes. These attributes humanized the report and gave emphasis to the children and families NAC helps.
Bouchaine Vineyards Press Kit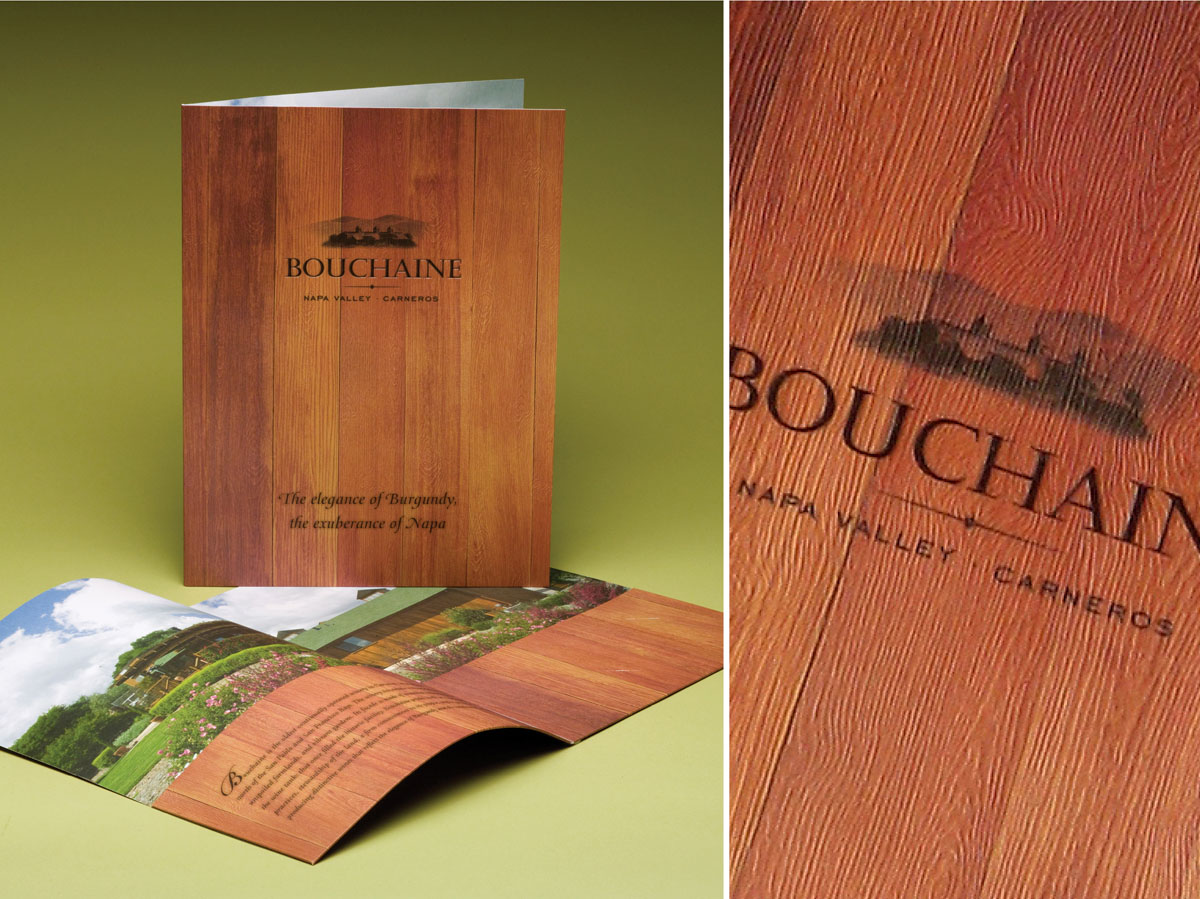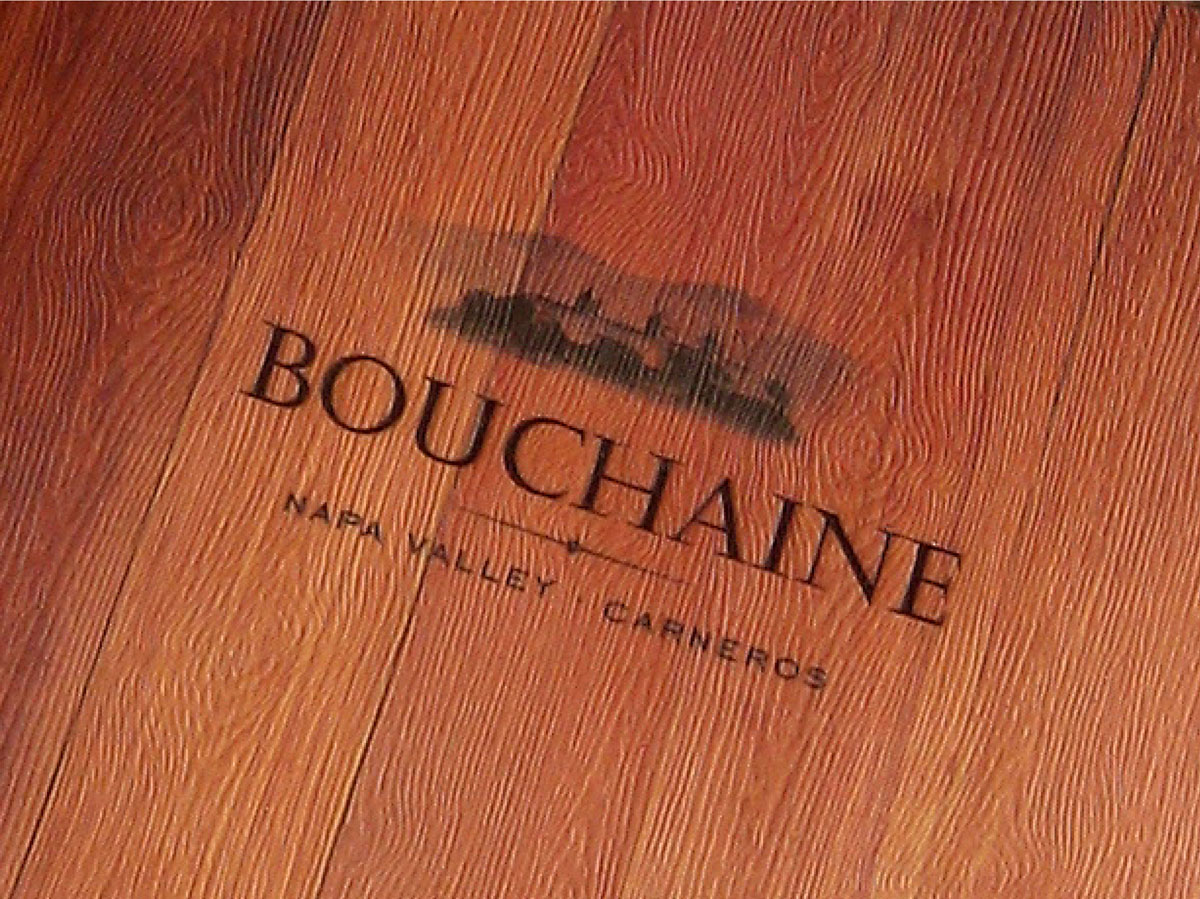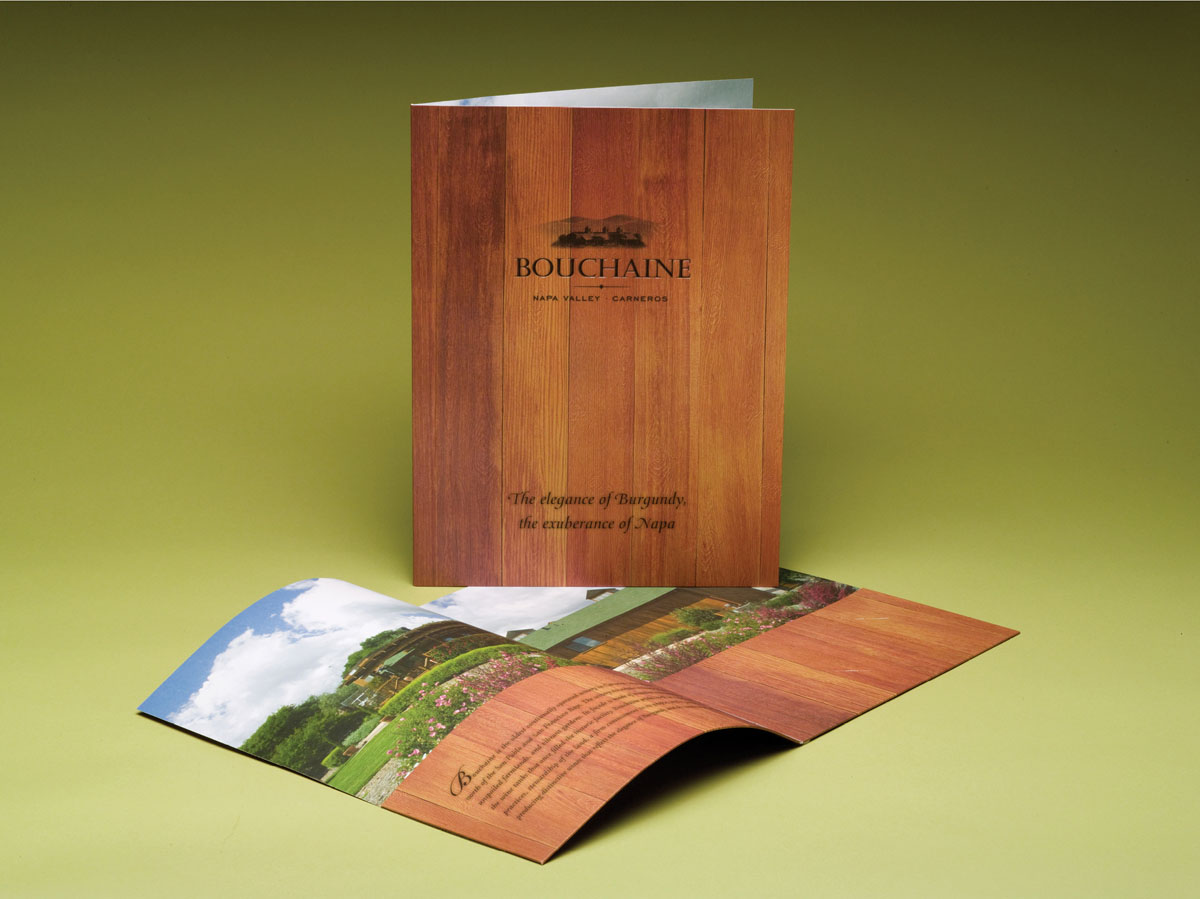 The inspiration for this press kit design, created for Bouchaine Vineyards, came from the winery's facade, which is made of recycled redwood from the original wine tanks. This piece was printed on wood grain textured paper with a debossed logo to give it a realistic, burned into the wood, feel.
Aquarium Cafe Menu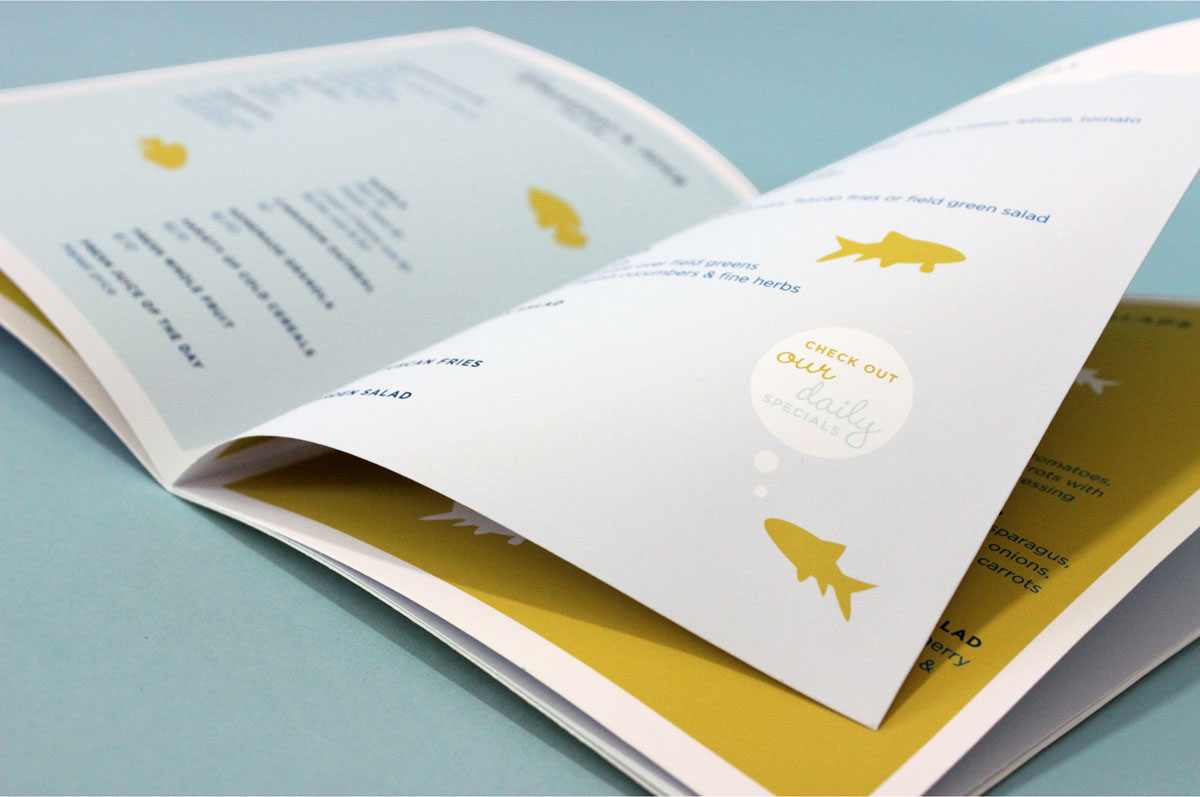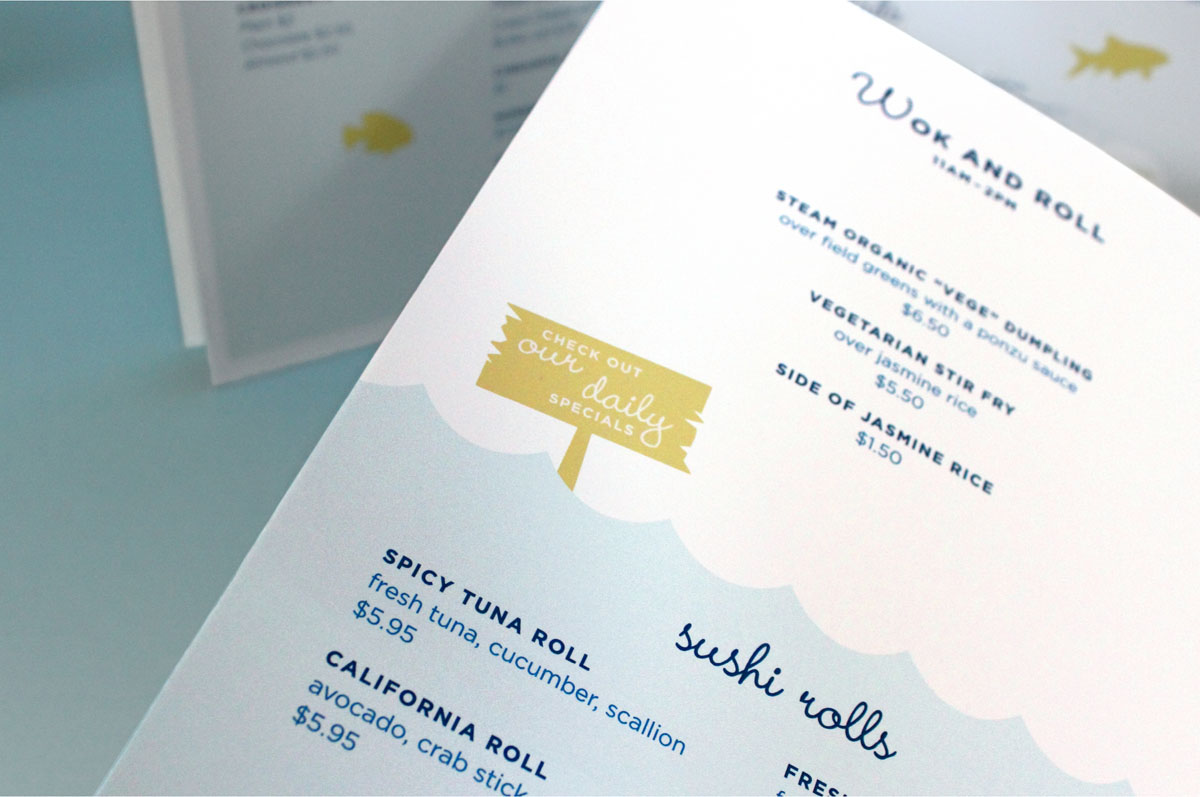 Aquatic themed menu designed for the Aquarium Cafe located in the Sarkis and Siran Gabrellian Women's and Children's Pavilion.
Women's & Children's Hospital Menu
The whimsical, illustrated menu was designed for the Women's & Children's Hospital. Children interact with the menu by using the spinner on the cover to change the food pictured in the dog's belly. This design was featured in the Communication Arts Magazine Design Annual.
Gastronomy Brochure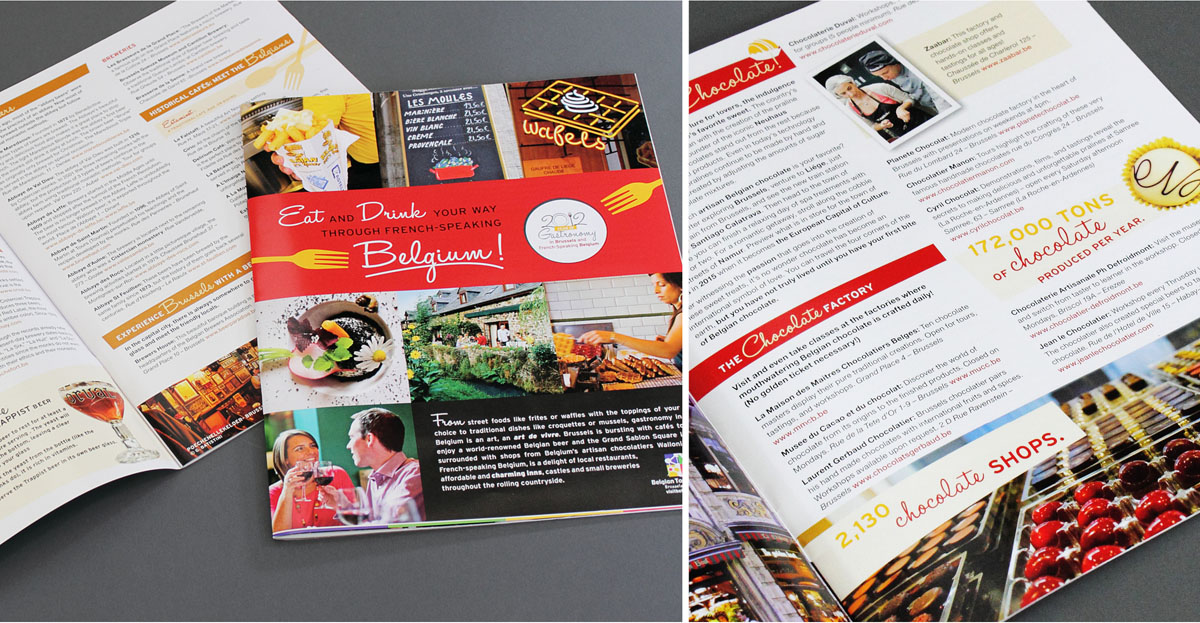 Mouthwatering photographs of Belgium's native dishes give soon-to-be tourists a visionary feast in Belgium Tourism's Gastronomy brochure. Utilizing bright colors and highlighted facts for each region, readers are introduced to the various culinary specialties throughout Belgium. From street foods to Michelin star restaurants, this brochure left us craving many of Belgium's gastronomic delights. Frites anyone?
NAC Annual Report 2013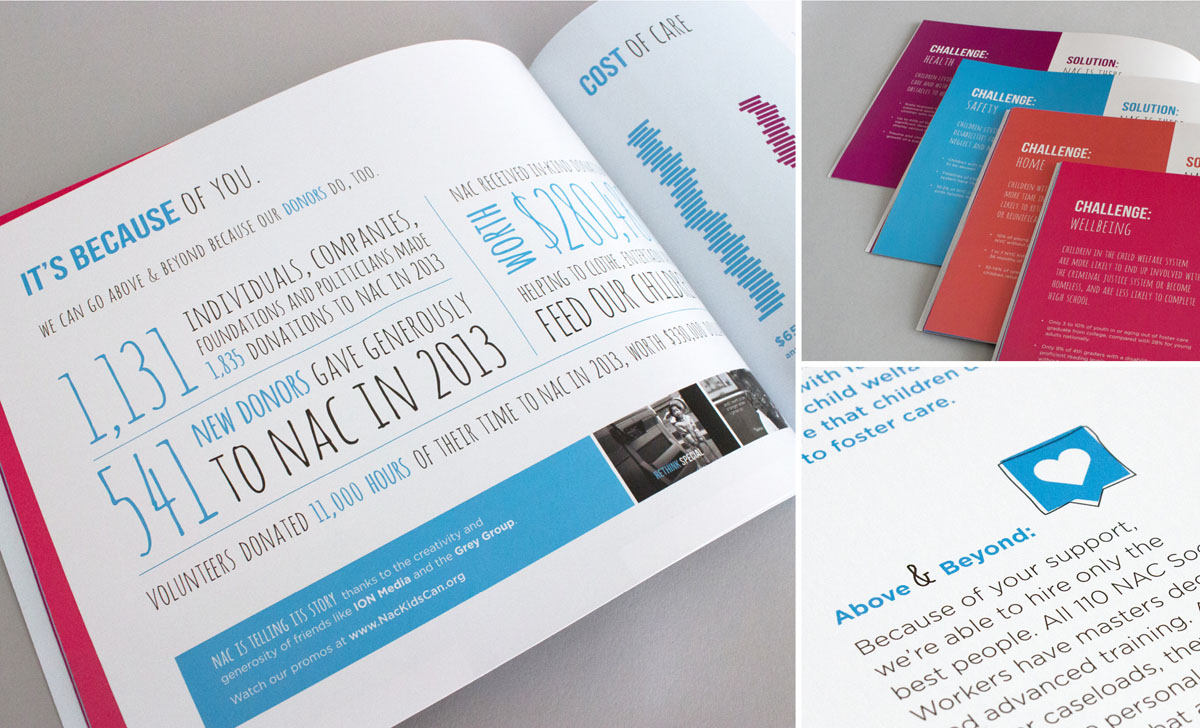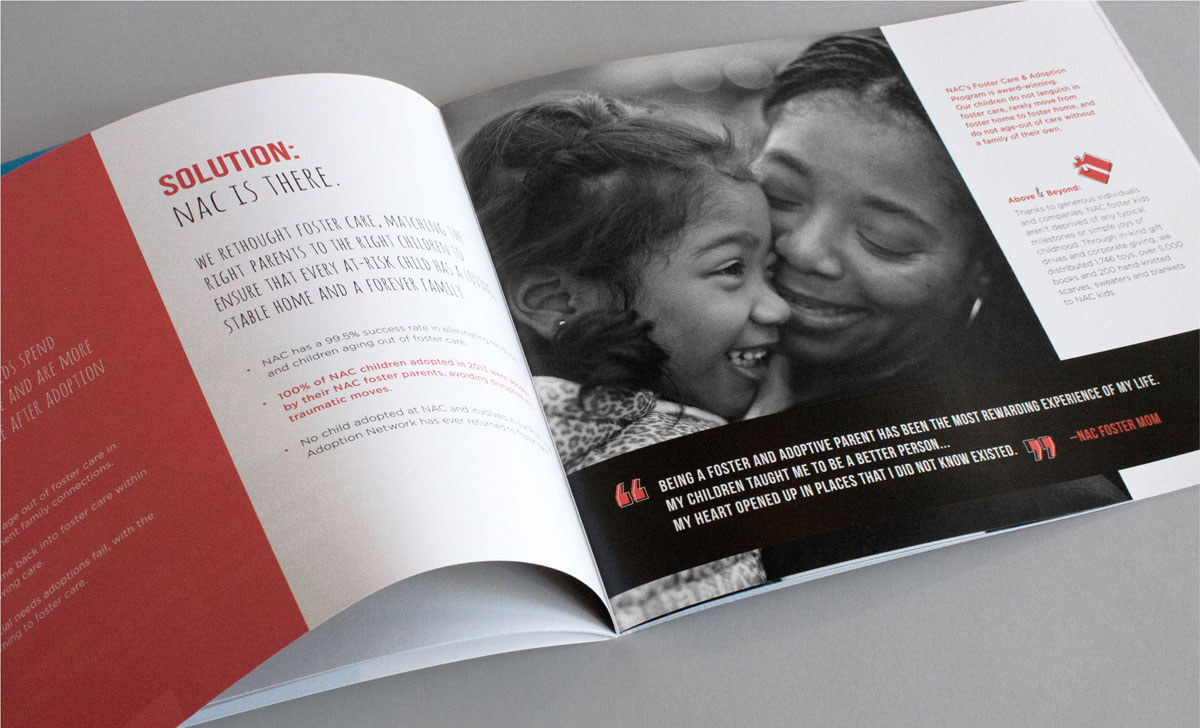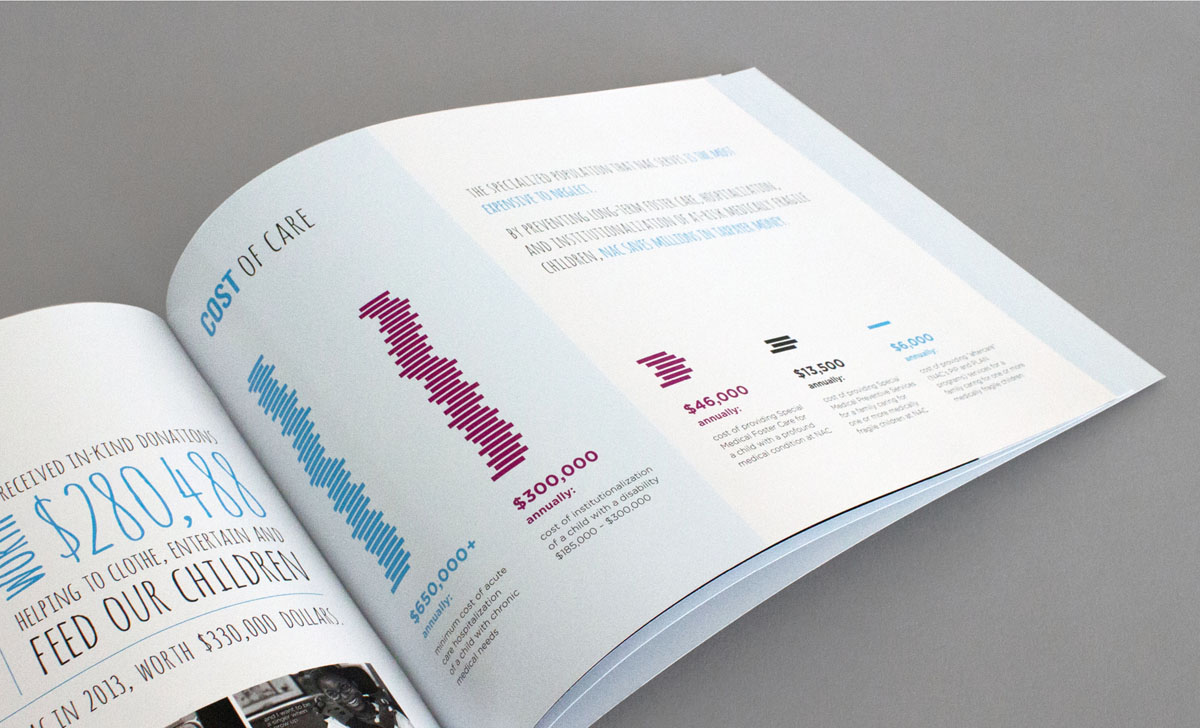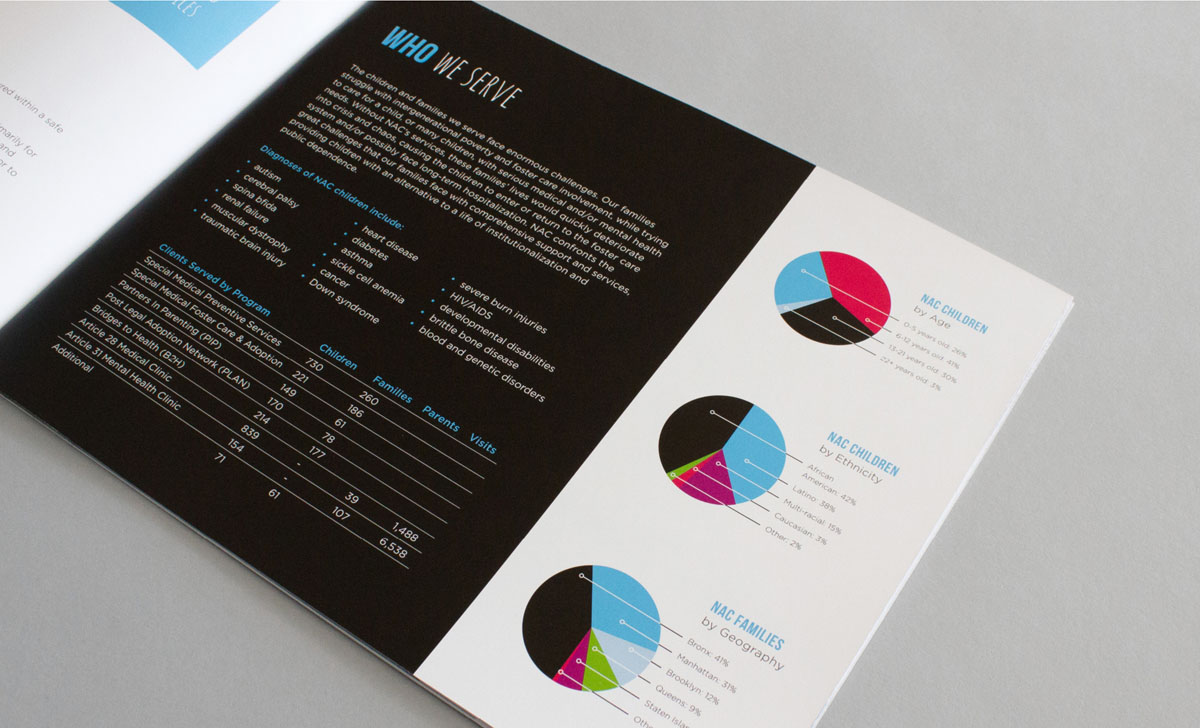 The 2013 Annual Report For New Alternatives for Children, which combines hand drawn type with a modern look and bold color palette.
Thomas Riley Artisans' Guild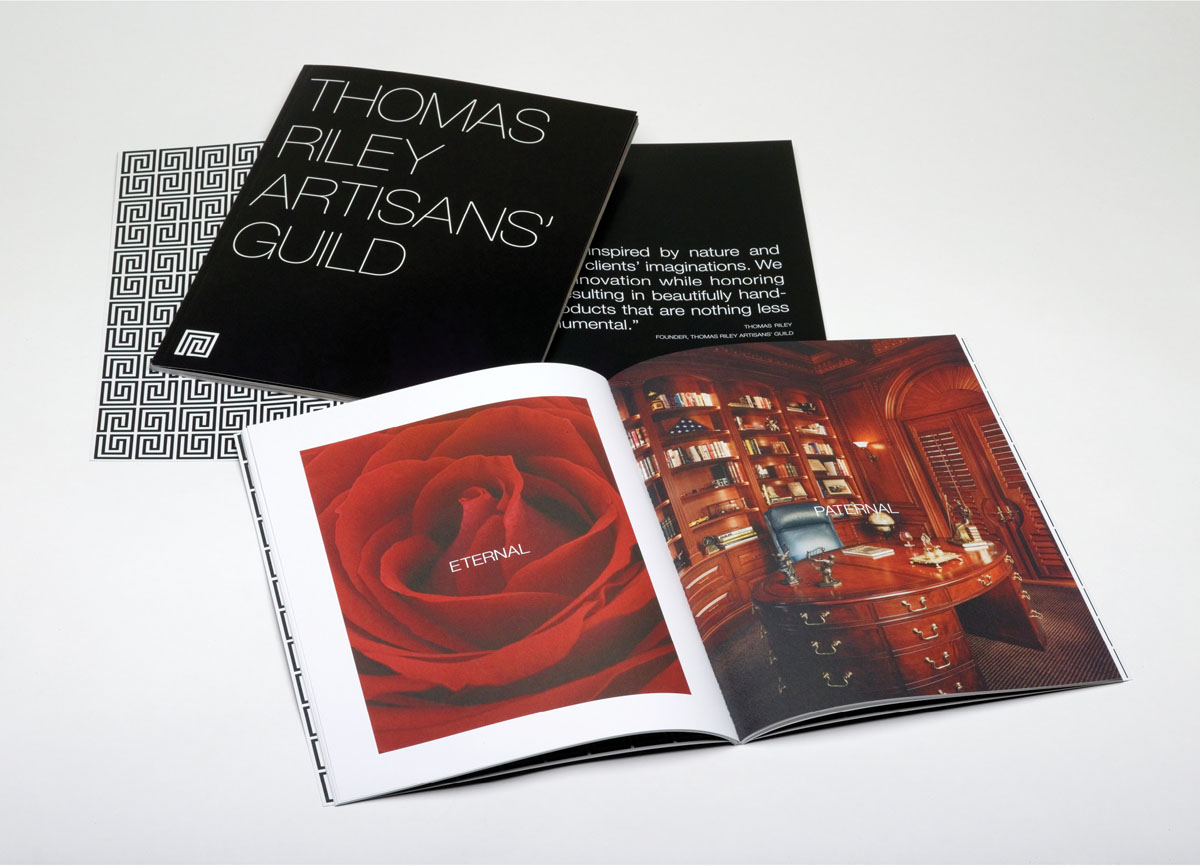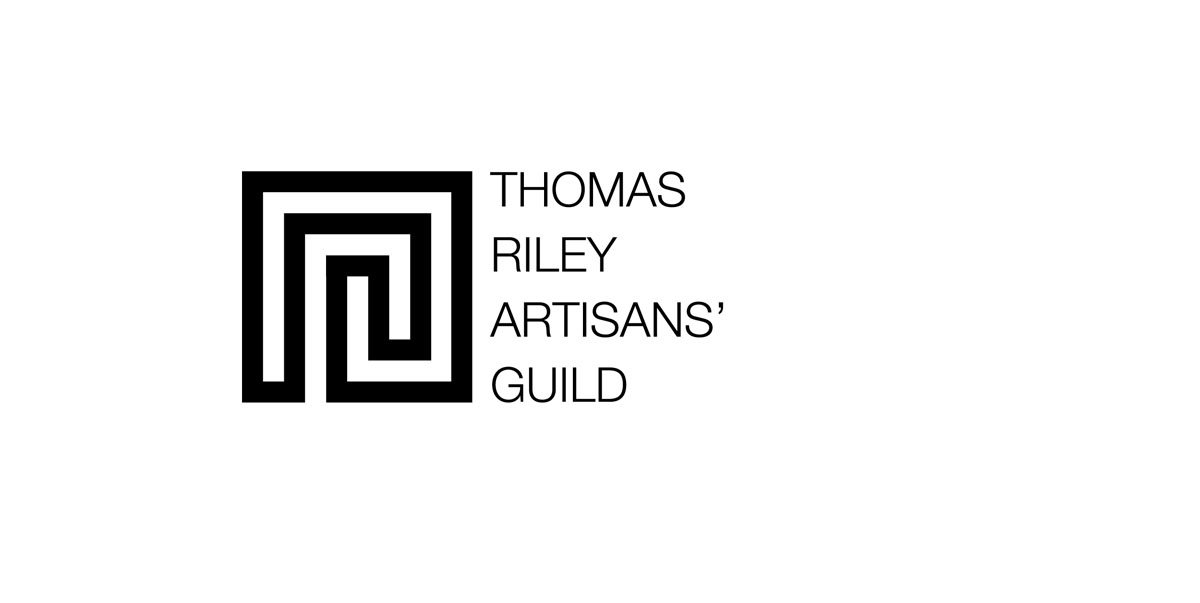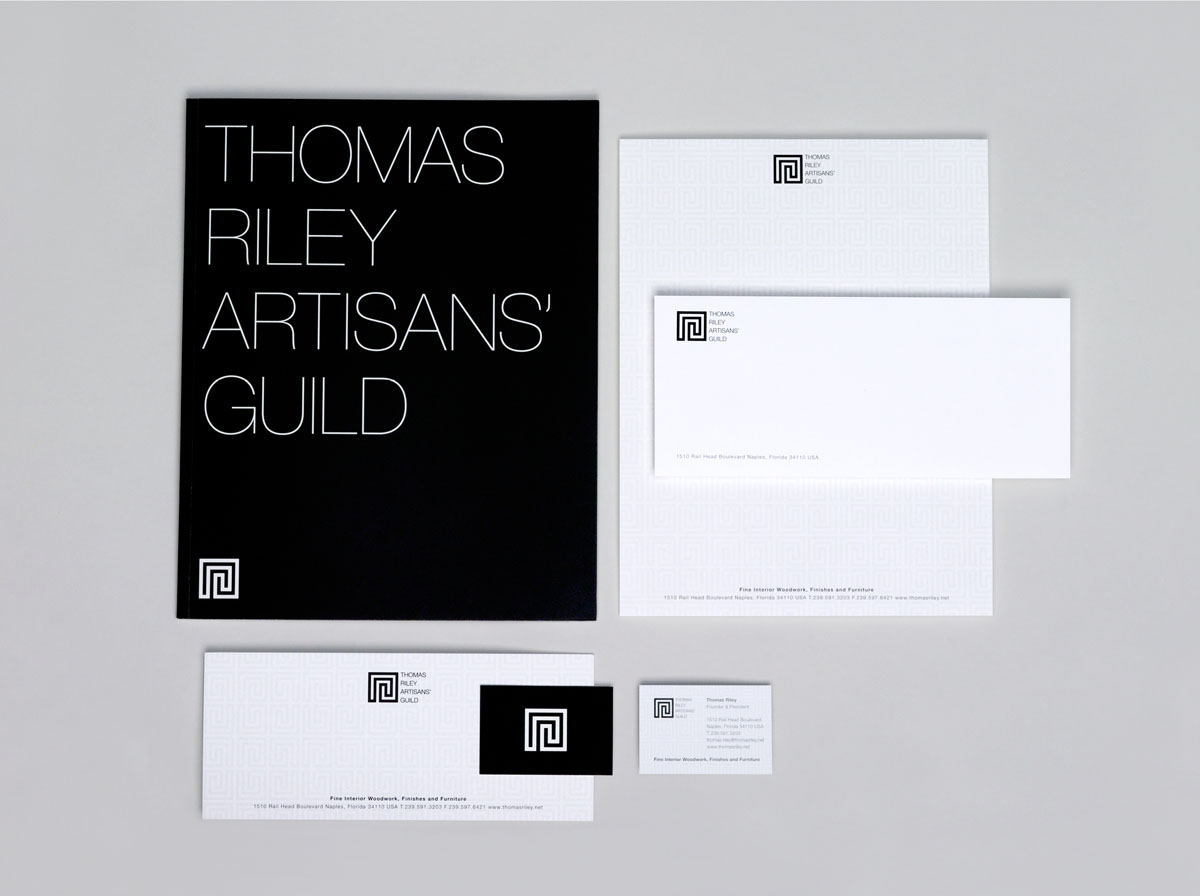 We designed the logo to represent the three Riley's by the use of three interlocking R's. Using a quote by the founder for inspiration, we compared nature's beauty to manmade beauty, in an oversized brochure.
Art & Architecture Brochure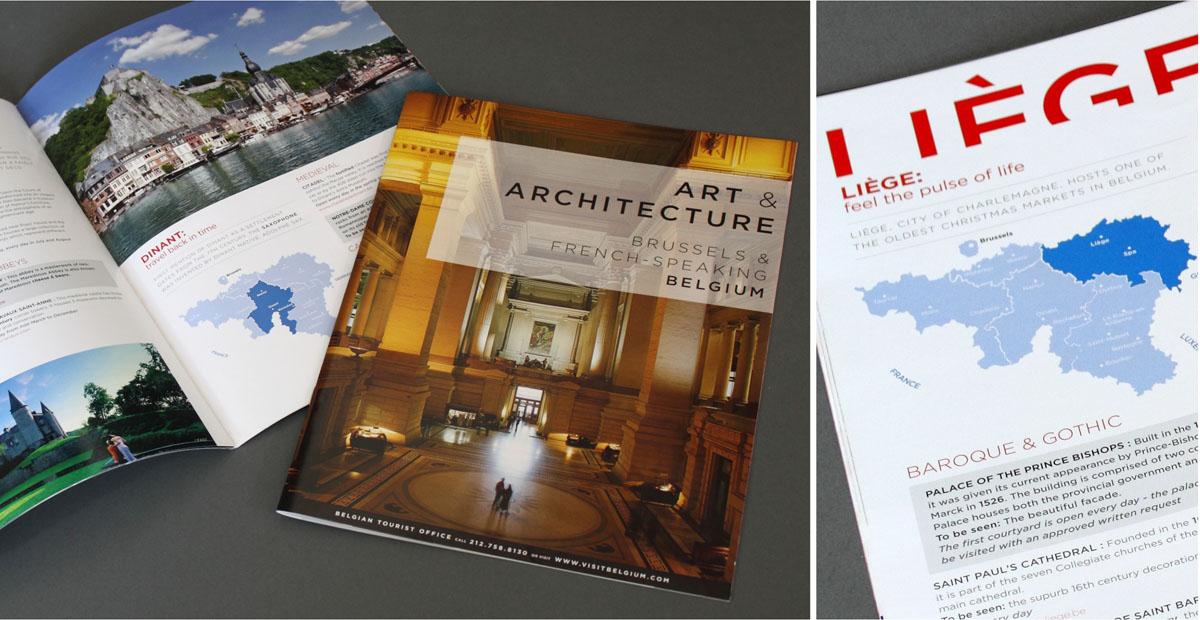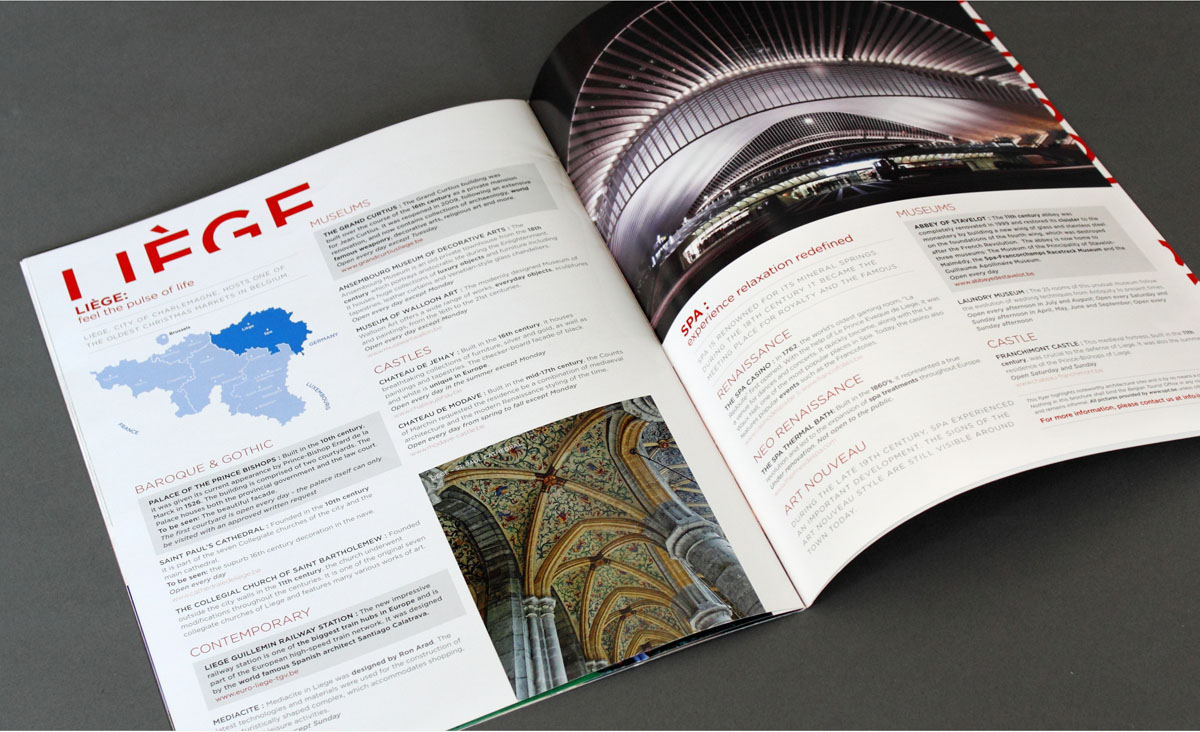 Decadent photographs illuminate Belgium's cultural attractions in Belgium Tourism's Art & Architecture Brochure. The brochure's clean layout, large photographs and modern typography play off the appearance of high-end architectural literature. From 15th Century Gothic Cathedrals to contemporary monuments, this brochure beautifully illustrates the varied art museums and striking architectural districts that Belgium offers.
Samuel Botero Business Cards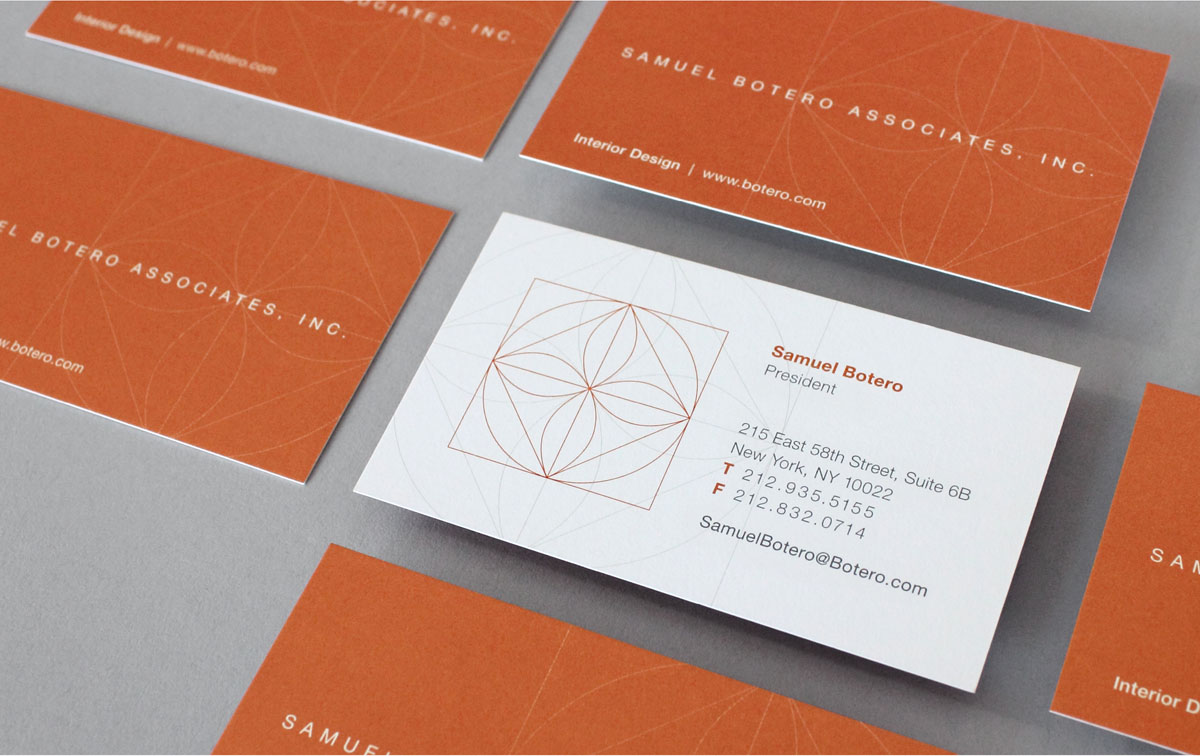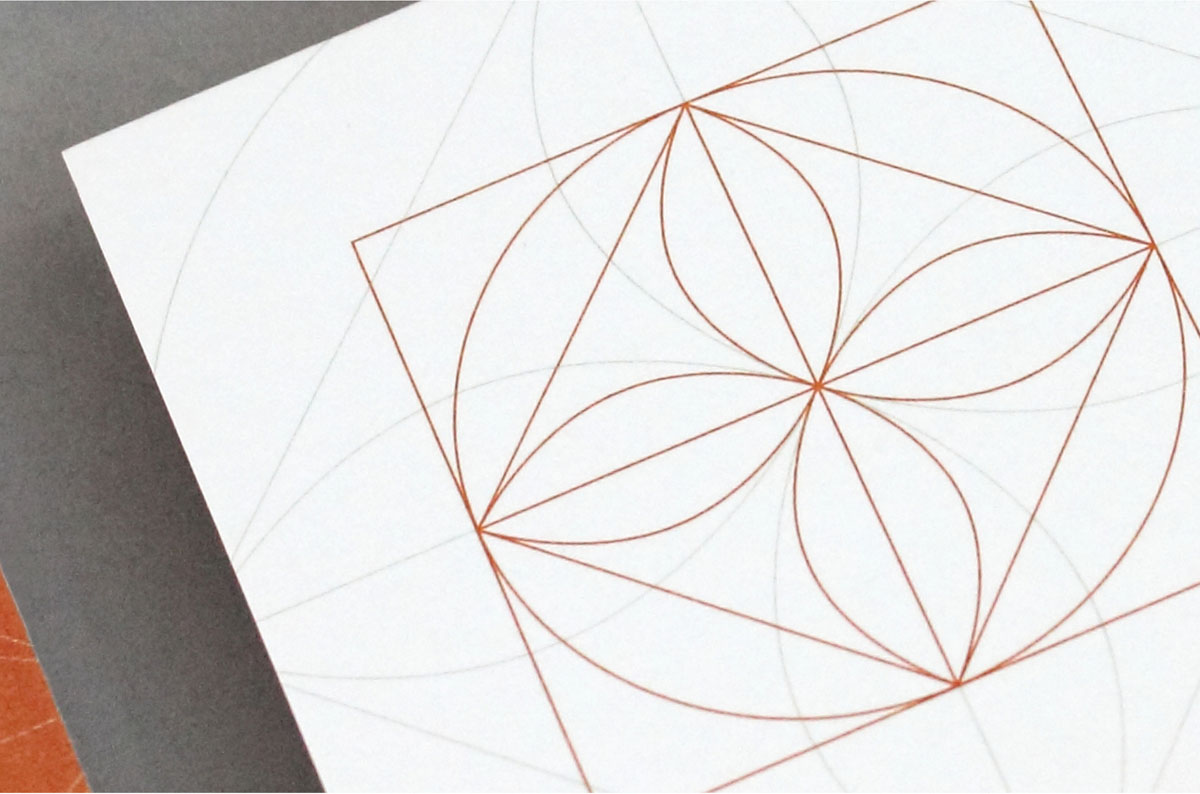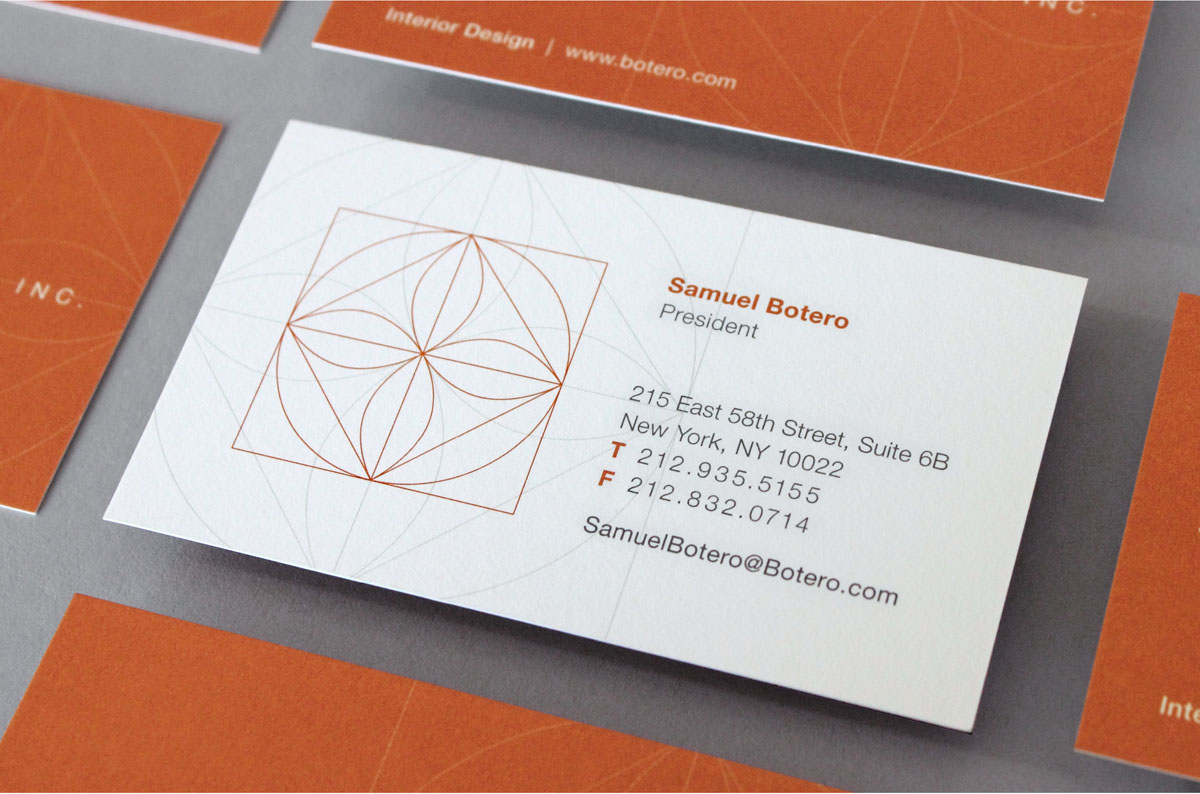 Samuel Botero Associates, an interior design firm, had an existing logo icon with a lot of meaning behind it, but needed a full branded style developed from it. These business cards were designed in the clean, elegant look we created for the company.
Belgian Tourist Office Press Kit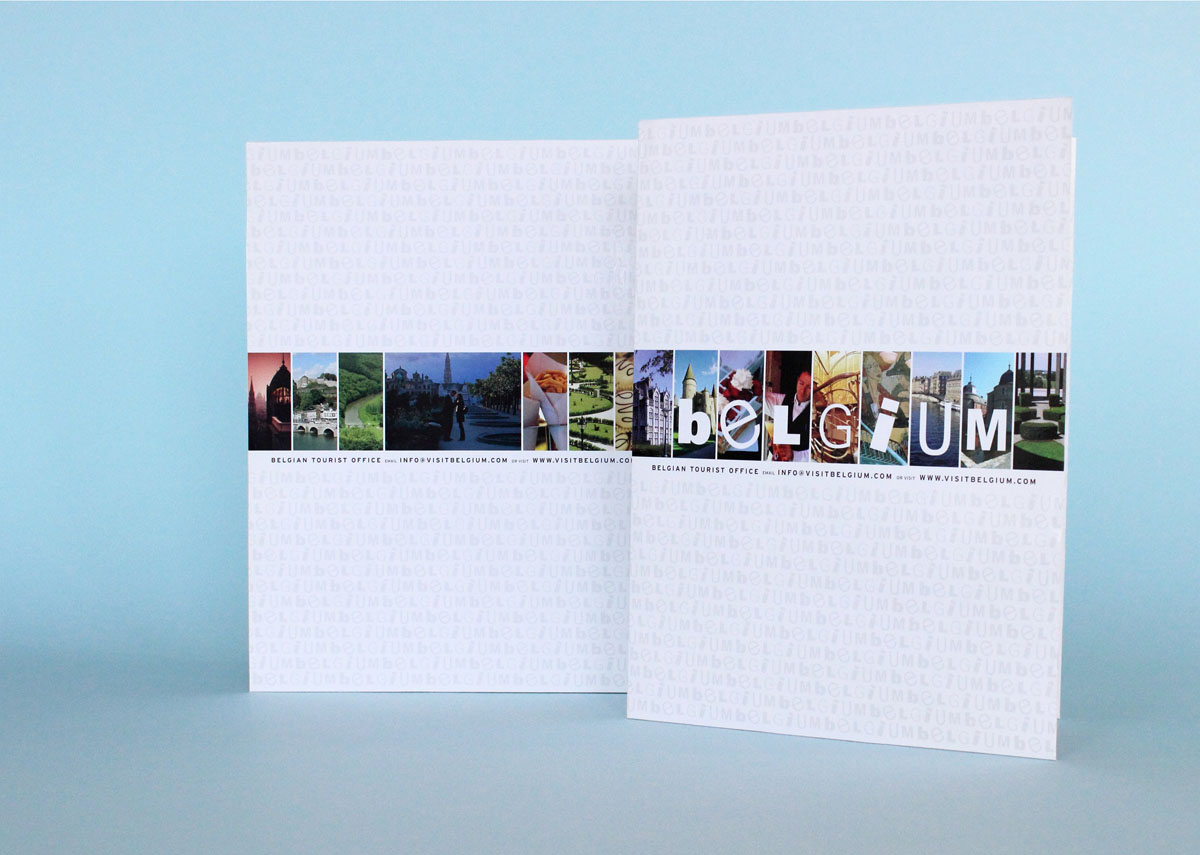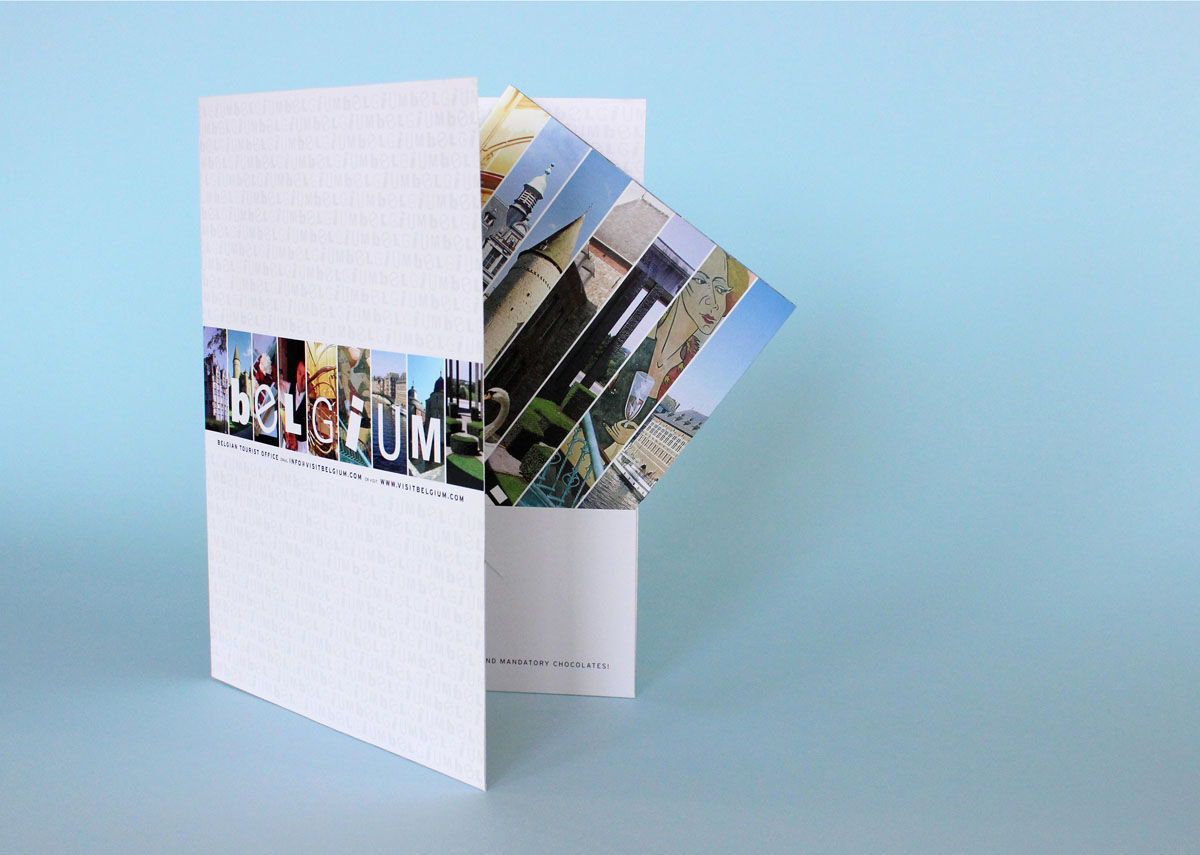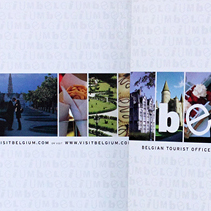 This fun and playful press kit was designed to house the many brochures and marketing materials that were developed to promote tourism through Belgium.
Schering-Plough Core Document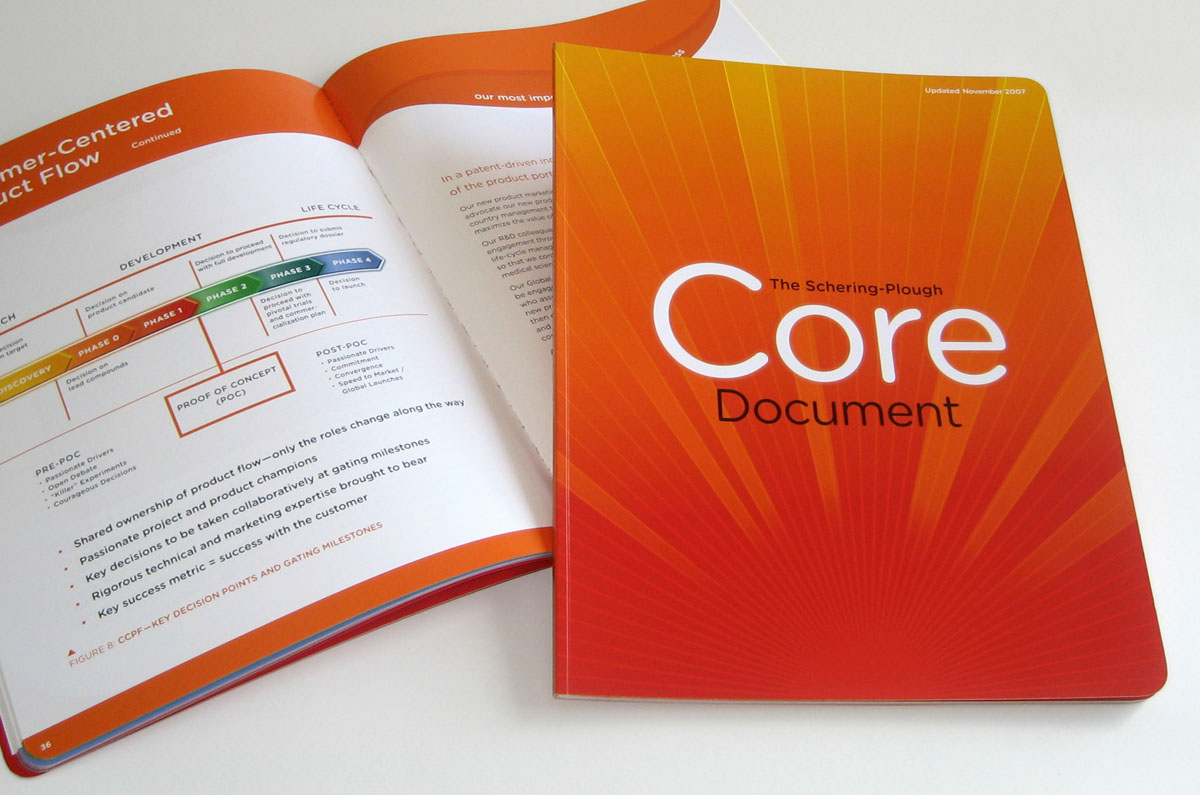 Core reference manual and vision for the global Schering-Plough team.
The Bronx Defenders Marketing Kit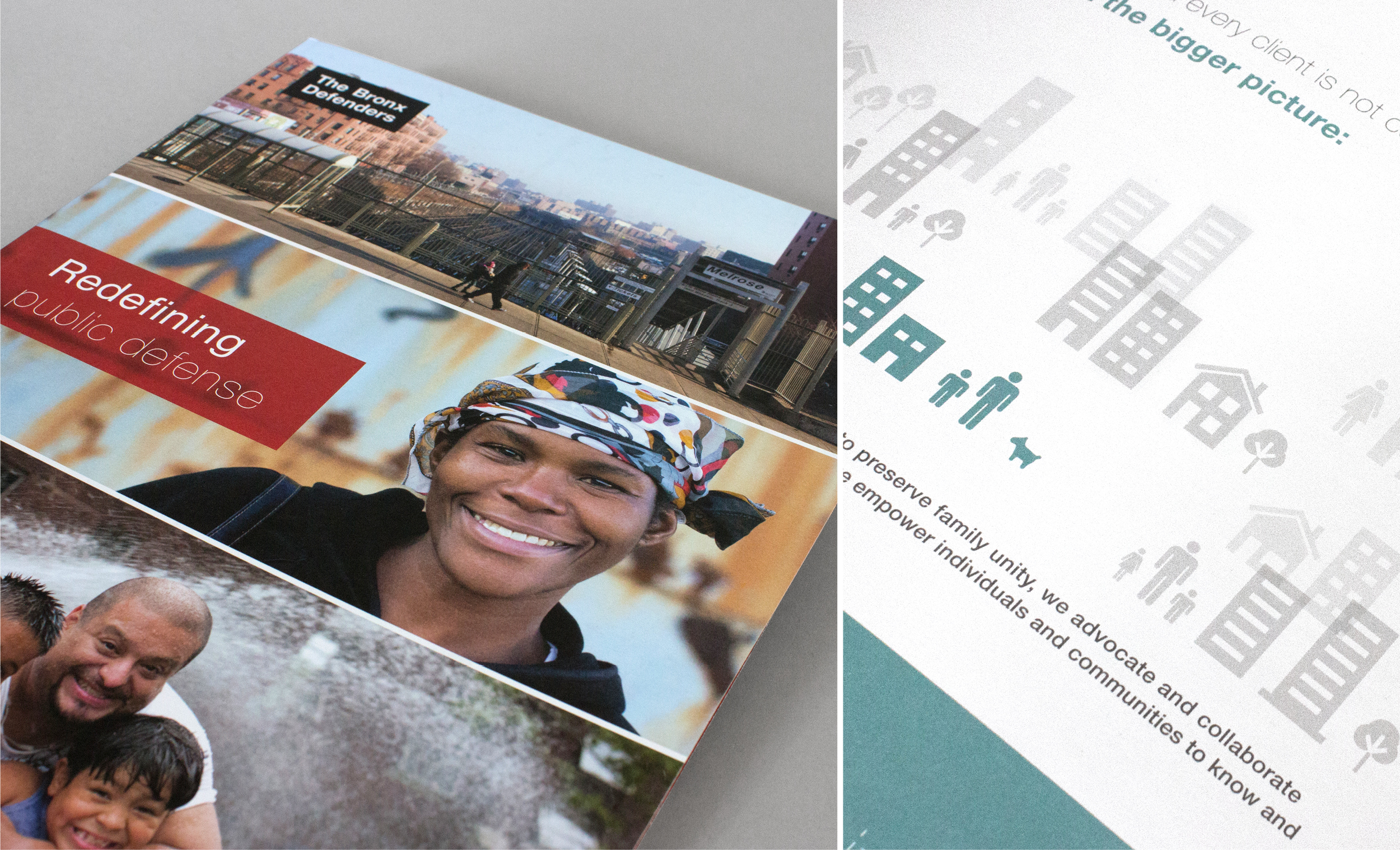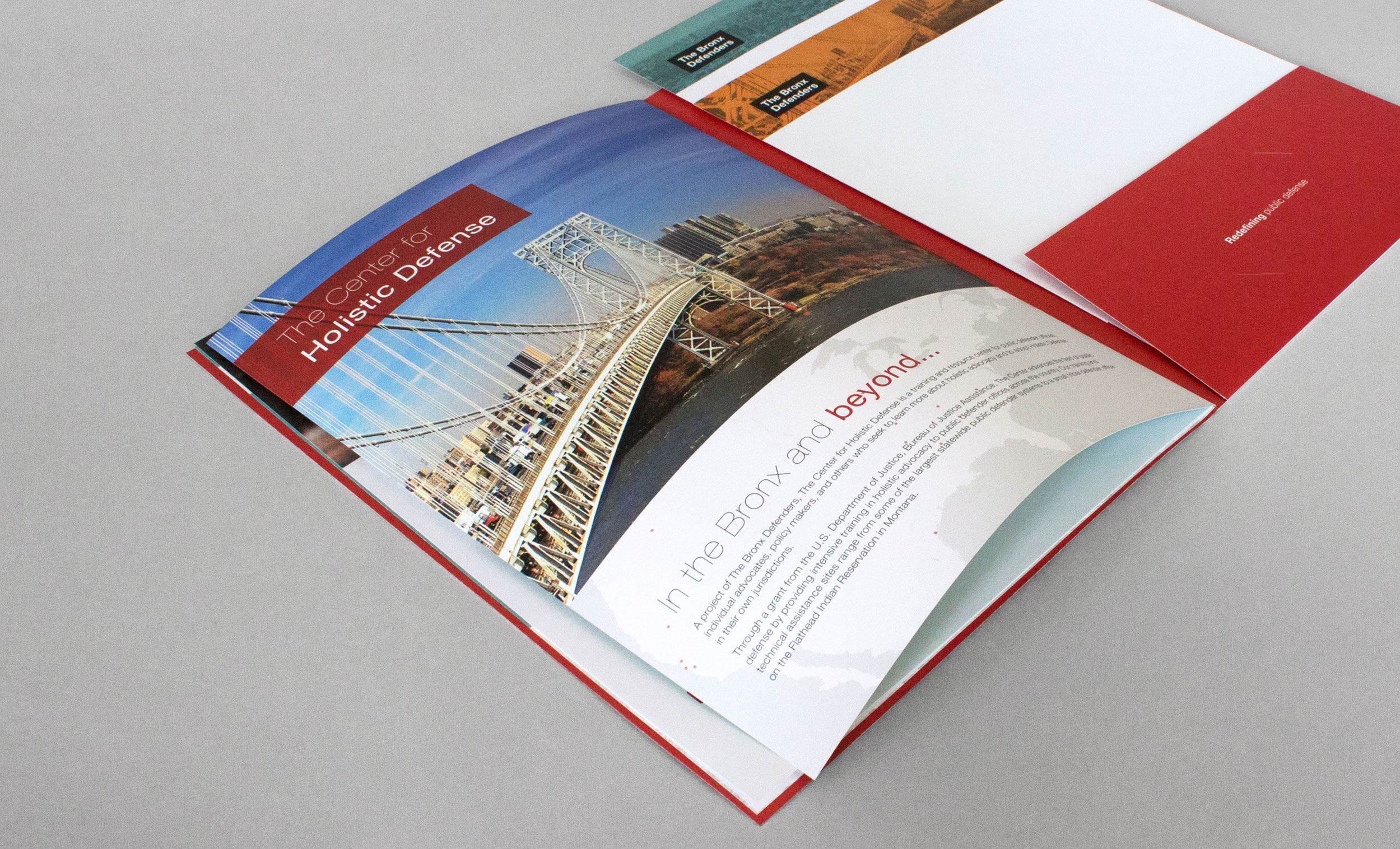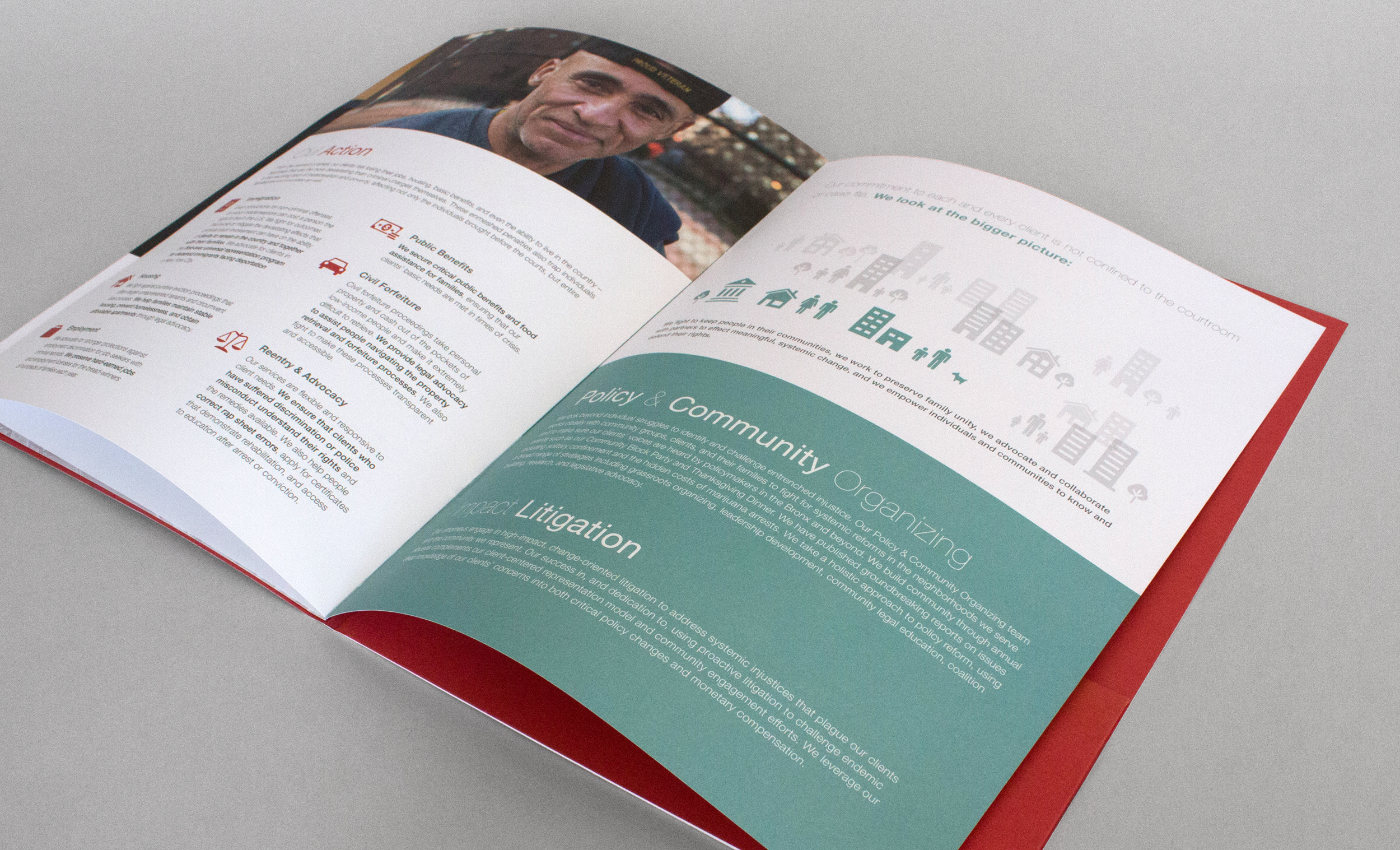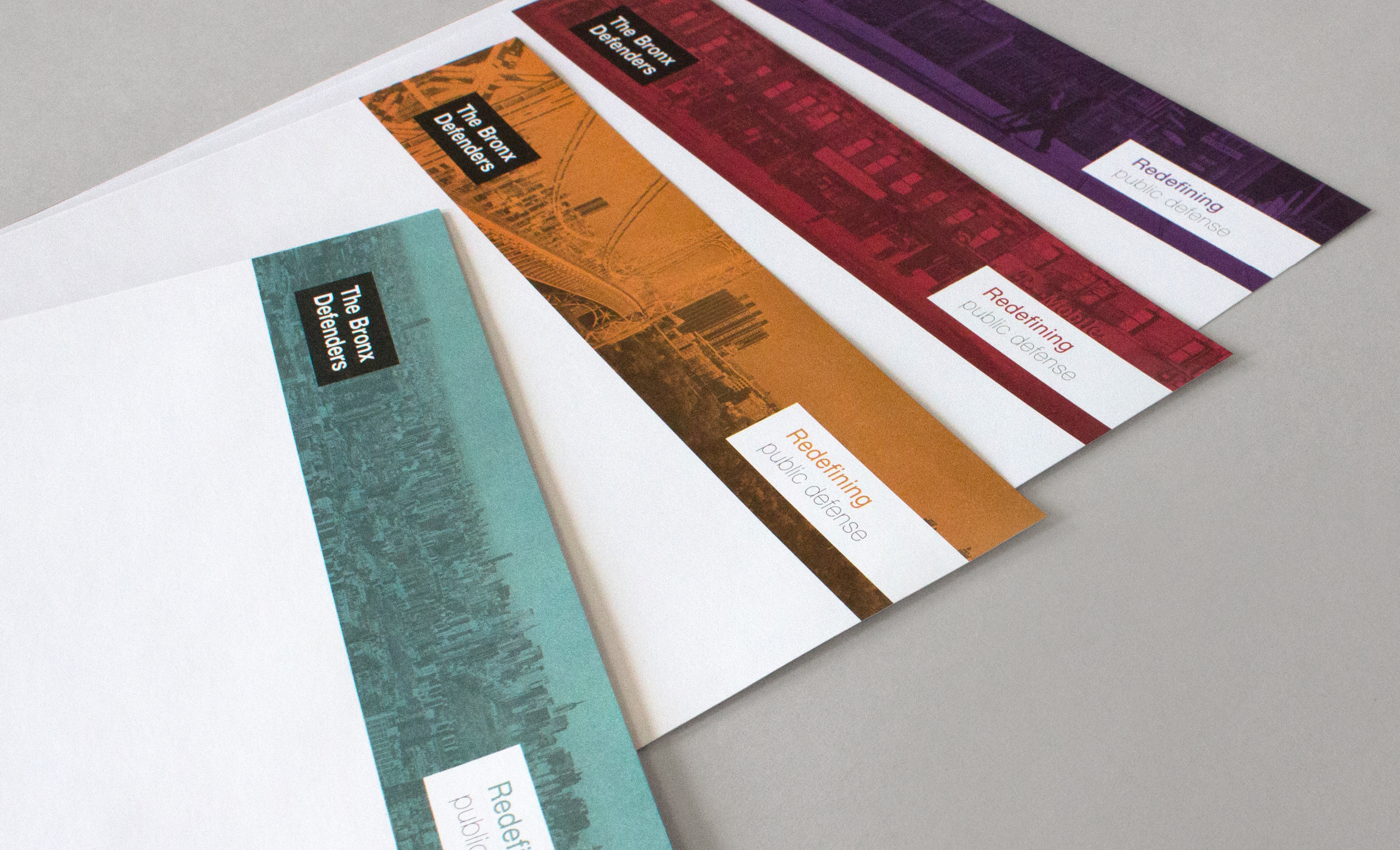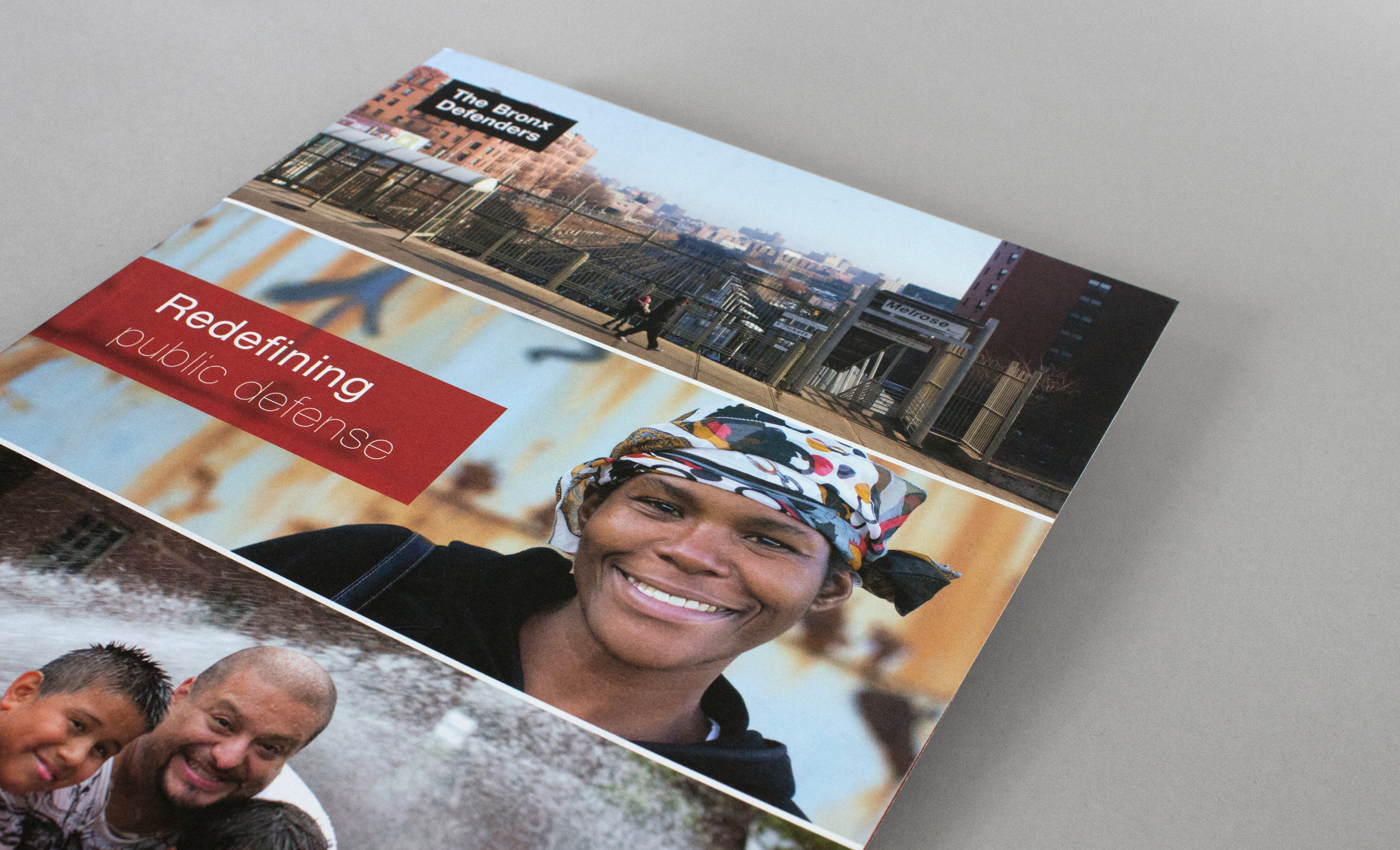 Pocket brochure and colorful stationery inserts, created for The Bronx Defenders